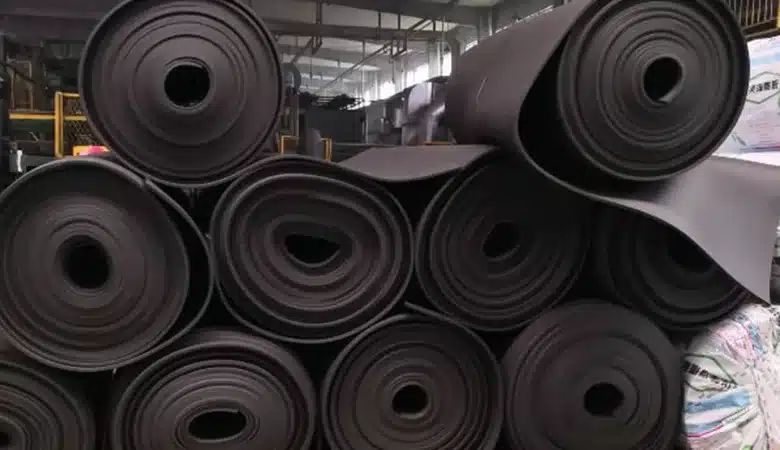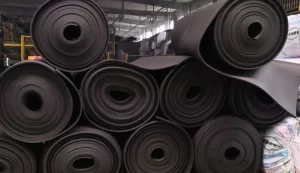 Foam rubber, also known as sponge rubber or porous rubber, is a synthetic rubber material characterized by a porous structure. It is made by introducing air or gas into a liquid rubber compound, creating bubbles or cells throughout the material. This porous structure gives foam rubber unique properties such as light weight, flexibility and cushioning.
Foam rubber is a versatile material with a wide range of uses. Its lightweight, cushioning and insulating properties make it valuable across numerous industries, providing comfort, protection and performance to a wide variety of products. Foam rubber is used in a wide variety of industries due to its desirable properties, including upholstery, the automotive industry, building insulation, packaging materials, sports equipment, medical.
Foam rubber manufacturers are companies that specialize in the production and supply of foam rubber materials. They utilize specialized manufacturing processes and techniques to produce foam rubber products in different shapes, sizes and densities to meet specific industry requirements. And when looking for a foam rubber manufacturer, it is important to consider factors such as their industry experience, reputation, quality standards, customization capabilities, and ability to meet specific requirements and deliver on time. The following are the top 10 foam rubber suppliers in China.
Best Foam Rubber Manufacturers In China
1. Hebei Shida Seal Group Co., Ltd.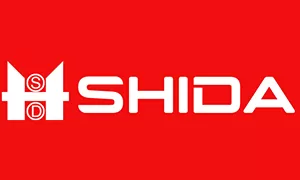 Hebei Shida Seal Group Co., Ltd. is a leading manufacturer of automotive sealing systems, body seals and weatherstrips, standard & custom rubber extrusions, sealing profiles, trim seals, gaskets, extruded and molded rubber products from Qinghe, Hebei, China.
Since its inception in 1983, Hebei Shida Seal Group has been focusing on improving our quality management systems and have built our reputation through designing, developing and manufacturing sealing systems and precision molded rubber parts for automotive and other industries to suit customer specific requirements. Now Hebei Shida Seal Group is a preferred partner of automotive OEM's, tier 1 automotive suppliers and aftermarket parts brands.
Our experience and expertise in compounding, extruding and molding rubber enables us to serve customers in a wider range of industries, such as commercial vehicle, mass transit, construction, industrial housing, appliance, HVAC&R and energy industries. Looking forward to the opportunity to cooperate with you in the future!
Main Products: Foam Rubber, Automotive Weatherstrips, Extruded Rubber, Molded Rubber
Advantage: Shida is committed to responsible rubber product development with a focus on the environment, employee safety and customers. All EPDM products comply with relevant regulations, including the restriction of the use of certain hazardous substances.
2. Kingflex Insulation Co., Ltd.
---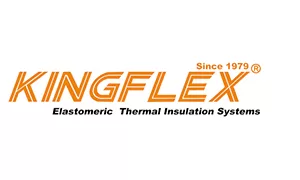 Kingflex is a professional insulation materials manufacturers in China, specialized in thermal insulation products. Our company is Our company is an energy-saving and environment-friendly enterprise integrating R&D, production and sales. In operation, Kingflex takes energy saving and consumption reduction as the core concept. We provide thermal insulation solutions through consulting, R&D and production, installation guidance, and after-sales service, leading the development of the global building materials industry.
At present, Kingflex has 5 large-scale automatic assembly lines with an annual production capacity of more than 600,000 cubic meters, and has become a designated production enterprise designated by the Ministry of Energy, the Ministry of Electric Power and the Ministry of Chemical Industry. Kingflex has 8 professional engineers in R&D department, 6 professional international sales, 230 workers in production department. Our thermal insulation products are widely used in construction, petroleum, chemical, national defense, aerospace and other industries. In the past 16 years, Kingflex products have been exported to more than sixty-six countries around the world.
Main Products: Rubber Foam Insulation Products, Glass Wool Insulation Products, Rock WoolInsulation Products
Advantage: As a professional foam rubber suppliers, Kingflex provides global customers with a complete set of energy-saving thermal insulation system solutions, and provide integrated solutions for thermal insulation, cold insulation and noise reduction for buildings and industries.
3. Sanhe Great Wall Import And Export Trade Co., Ltd.
---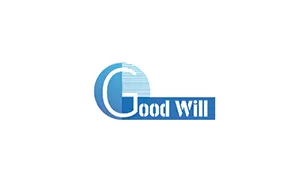 Since 2013, Great Wall is a professional supplier of various of Plastic and Rubber products. We have right to export goods and we have 8 years of development and production experience. Exported to more than 10 countries, such as The United Kingdom, Sweden, France, Poland, Russia, America, Brazil, Chile, Uruguay, Australia, South Korea, Singapore, Malaysia, Thailand, India and so on.
As a professional foam rubber products manufacturer, Great Wall has first-class management concepts, high-quality staff, high-quality production partners, good quality and reputation, and will give you a surprise of honesty and trustworthiness and value for money! Our company is your always reliable partner. You are sure to be satisfied using our product!
Main Products: PVC Products, Rubber Products, Rubber Hose
Advantage: Great Wall is a professional supplier of plastic and rubber products with 8 years of manufacturing experience.
4. Xiamen Best Seal Imp. And Exp. Co., Ltd.
---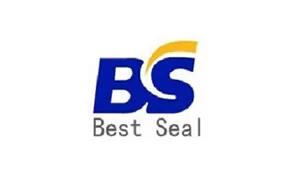 Best Seal is a professional foam rubber products manufacturers, specialized in rubber o ring, x ring, gasket, molded parts and metal plastic bonded to rubber parts. Besides, we have ready source for Rubber hose, Extruded profile, Rubber sheet, Sponge rubber part, Oil seal and PTFE part.
As a leading sealing solution supplier in China, we provide customers with one-stop service. The Best Seal technical team has spent over 20 years helping our customers optimize their sealing projects. Tell us what you want sealed and let us assist with your current production or design requirements.
Main Products: Foam Rubber Products
Advantage: As a ISO9001:2015 certified manufacturer, Best Seal provides a one-stop solution for your seals.
5. Hangzhou Bright Rubber Plastic Product Co., Ltd.
---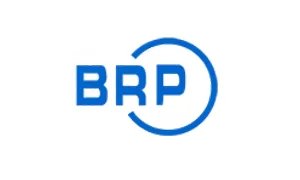 BRP is a high-tech enterprise engaged in providing customers with world-class quality custom molded rubber products and plastic products. We have more than 20 years of experience in customizing rubber and plastic products, serving a wide range of customers in the manufacturing industries of machinery, industrial parts, electronics, vehicles, and home appliances.
As a professional rubber manufacturer, BRP has excellent complete production lines, advanced production and testing equipment and first-class technical staff, which enable us to provide competitive prices and high quality, fast delivery time. Our products are exported to North America, South America, Western Europe, Eastern Europe, East Asia, Southeast Asia, Middle East, Africa, Oceania and have won a good reputation and unanimous approval from customers, and the business is booming.
Main Products: Rubber Products, Plastic Products
Advantage: As a professional foam rubber supplier, BRP company has passed TS16949, FDA, NSF61, UL94, FMVSS302, SGS and other certificates successively.
6. Xingtai Tianzheng Sealing Co., Ltd.
---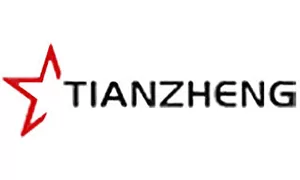 Established in 2010, Tianzheng is an professional rubber manufacturer in China, specializing in the production of rubber extrusion products. We have the most powerful and advanced R&D , sales and production teams, totally over 100 employees. Our company own special technologies and sophisticated equipment. Variety of materials can be produced including EPDM, PVC, VITON, NBR, SILICON and sponge strips. On this basis, we can produce door strips, window strips, cabinet strips, mechanical strips. The main products are widely used in the automotive and construction industries.
As a leading rubber supplier in China, Tianzheng company adopts advanced assembly line production technology, introduces high-tech quality testing equipment, and establishes a new product mold development system. According to customer demand at any time, we can develop products that satisfy customers in a short time. Products from development and production to sales, there is a complete set of management system, which improves the quality of products. Due to the complete range of products, high quality, reasonable price and good service, we have won the trust of customers. Quality is the foundation of enterprise survival, reputation is the foundation of enterprise development, and service is the source of enterprise prosperity. Xingtai Tianzheng seal Co., Ltd. is willing to work with people of insight all over the world to create a better future.
Main Products: Foam Rubber Strip, Flocking Rubber Seals, Rubber Seal Strip
Advantage: Tianzheng's products are complete in variety, reliable in quality, reasonable in price, and considerate in service. Our products are sold to many countries and regions such as Southeast Asia, the Middle East, Africa, and South America.
7. Hangzhou Sanda Rubber & Plastic Hardware Co., Ltd.
---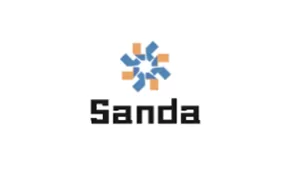 Founded in 1998, Sanda is committed to the R&D, production and sales of EPDM, CR, NR, PVC, NBR, TPE, silicone rubber and plastics, mainly focusing on the two basic functions of sealing and shock absorption. And we can offer best solutions on shock absorption and sealing systems for each customer.
Sanda provides custom rubber and plastic seals and piping solutions for a variety of applications. We work with our customers to determine the best material solutions to provide premium static and dynamic seals and piping designed to address extreme weather, excessive noise, unwanted vibration and other issues. We will strive to develop new high-quality products to meet your special requirements and provide you with competitive prices and high quality foam rubber, playground tiles, rubber mats, self-adhesive rubber mats, playground mats.
Main Products: Foam Rubber, Rubber Mats, Rubber & Plastic Hose, Rubber Extrusion
Advantage: As a professional foam rubber supplier, Sanda has a professional technical team, our engineers can recommend sizes according to usage, draw drawings according to samples, and even help with design.
8. Power China Industry Limited
---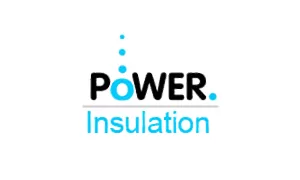 Since 2013, Power is a professional manufacturer and exporter of foam rubber, glass wool, Rock wool and NBR foam Insulation and Aluminum Foil heat insulation in China. Our company has been engaged in thermal insulation materials for 16 years, and now has a large number of professional skilled workers, advanced production equipment and service system.
Power work with a wide range of customers from OEMs and wholesale distributors all over the world, such as: Australia, Brunei, Saudi Arabia, Bangladesh, Egypt, Vietnam, Russia and more than 50 countries.
In line with the business philosophy of "high quality, excellent price and high quality service", Power company takes it as its responsibility to provide customers with more, better and more advanced insulation products, constantly innovates, increases investment, improves management level and staff quality, and pays attention to products of high quality.
Main Products: Glass Wool Insulation, Mineral/Rock Wool Insulation, Foam Rubber Material, Pure (Fsk) Aluminum
Advantage: Advantages: Power's products have obtained CE, ISO, A, SGS and AS/NZ certificates.
9. Xiamen Lindas Hardware Industrial Co., Ltd.
---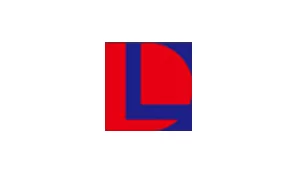 Lindas is a rubber product manufacturer in China with more than 10 years of manufacturing and exporting experience, specializing in the production and sales of custom rubber parts, rubber molds and rubber grips. 90% of our products are exported to North America, South America and European markets. In order to meet various requirements of customers, Lindas have established a complete quality control system, covering incoming material inspection, production process control, to final product inspection.
In recent years, based on our own production line, we have established a stable raw material procurement and fast subcontracting system in mainland China to meet customers' wider and higher requirements. As a professional manufacturer, Lindas have the capability of in-house mold design and manufacturing, which can provide customers with one-stop service from rubber molded parts to rubber extrusion parts. We are ready to offer you the highest quality at the lowest price. Welcome your inquiries.
Main Products: Foam Rubber, Rubber Mould, Rubber Parts, Rubber O Ring, Rubber Grip, Rubber Seals
Advantage: Lindas company is ISO 9001 and TS16949 certified. Our products are of high quality and exported to more than 50 countries.
10. Dongguan Chashan Jiexing Rubber Factory
---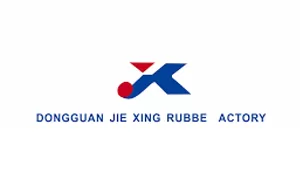 Founded in September 2011, Jiexing is a professional rubber factory in China, specialized in producing rubber products, silicone products, all kinds of punching products. It has been highly praised by customers for its excellent product quality, reasonable price, punctual delivery and considerate service.
At present, Jiexing company mainly produces rubber products used in computers, electrical appliances, electronics, sports equipment, mechanical parts, household items and other. As a professional rubber manufacturers in China, Jiexing can design rubber products with various properties according to customer requirements, such as high wear resistance, high elasticity, heat resistance, cold resistance, flame retardant, oil resistance, shock resistance, acid and alkali resistance, insulation, conductivity. We are also engaged in the production and processing of various types of EVA, foam rubber die-cutting, and self-adhesive die-cutting. Warmly welcome guests to visit the sector to guide just about business.
Common raw materials: NR, NBR, SiR, EPDM, IIR, CR, IR, BR, SBR, EVA, Sponge, EPE, etc.
Main Products: Silicone Product, Rubber Goods, Foam Rubber
Advantage: Jiexing factory has a professional rubber formula design team, advanced production equipment.