PRANCE is a leading metal ceiling manufacturer in China, integrating research and development, production, sales, and technical services.
About PRANCE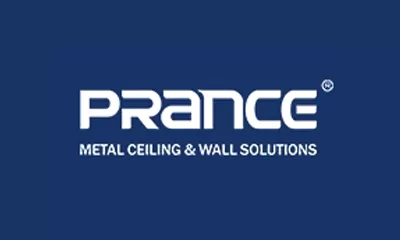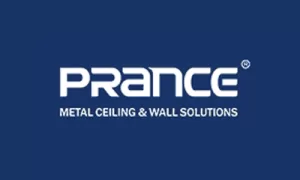 PRANCE is a professional metal ceiling and metal curtain wall manufacturer, specializing in the production of metal ceilings, aluminum solid panels, curtain wall series products, as well as supporting decorative products, air vents, light strips, louvers, keels and related accessories. Products are widely used in domestic and foreign airports, high-speed rail (subway) stations, hospitals, schools, venues, complexes, public buildings, hotels, office buildings, commercial buildings and other fields.
PRANCE company has two large workshops, including 4 powder coating lines and more than 100 modern equipment. Since entering the international market in 2006, the company's "BES" brand products have been sold to more than 100 countries.
They have successfully obtained CE certification in compliance with EU standards, as well as ICC certification in the United States. In addition, the company has also obtained certifications for quality products, quality management systems, and green and environmentally friendly products. We pride ourselves on our ability to consistently produce high quality products. Our commitment to excellence is evident in every aspect of our manufacturing process.
Company Information
Business Type: Manufacturer, Wholesaler
Company: PRANCE Metalwork Building Material Co.,Ltd
Main Products: Metal Ceiling, Aluminum Solid Panels
City / State: Foshan, Guangdong
Country: China
Contact PRANCE
Address: 169, South Area, Base of Electrical and Electronic lndustry, Baini, Sanshui, Foshan, Guangdong.