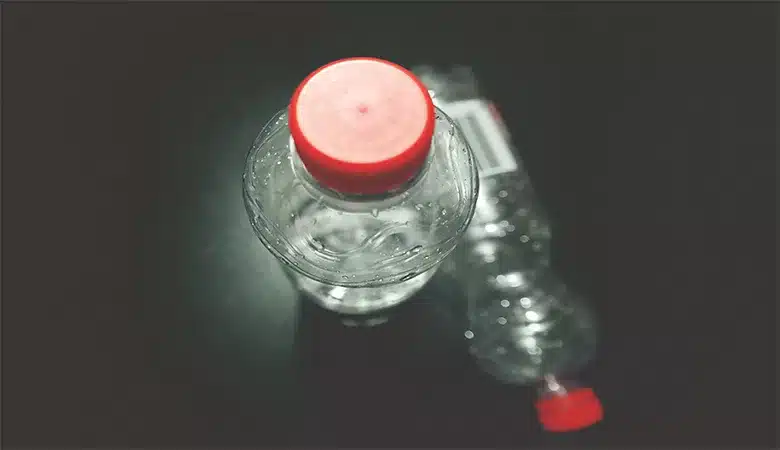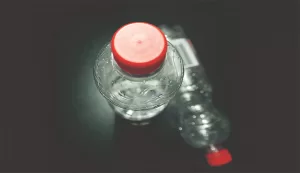 Plastic is one item that has taken over every part of our lives and permeated every possible industry. Plastic is a man-made material, synthetic polymers derived from petroleum. It can change shape when heated and pressed and retain its new shape when cooled. The main component of plastic is resin, or polymeric material. Polymers are responsible for the integrity and uniform shape of the product.
Plastic manufacturing is a complex chemical process. There are two main ways to synthesize plastics. They can be synthetic or derived from renewable bioproducts. Let's look at the technology of production, as well as what is used as a raw material, what types of products there are. Not only does plastic production technology play an important role, but also raw materials for processing.
It is very important to make the right choice of the best plastic manufacturers in order for your products to work well and last a long time. Everyone should have a limit on how much they are willing to spend on the service. However, you may be able to find a manufacturer at a good price. Chinese plastic manufacturers, for example.
As an industrial center, China has many excellent plastic manufacturers and suppliers, providing the world with high-quality and cost-effective products. But where to find them and choose a good manufacturer to work with? In this article, we recommend the top 10 plastic manufacturers in China. Whether you are a consumer or a dealer, you can contact the manufacturers below.
Best Plastic Manufacturers In China
1. Zhejiang Sanle Plastic Co., Ltd
---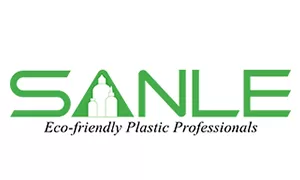 Sanle Plastic is a professional plastic manufacturer that provides you with a versatile resource for all plastic packaging solutions. Since 1993, we have earned an excellent reputation in the global plastic packaging industry. Our products are supplied to renowned brands such as Estee Lauder, Shiseido and Clinique, among others. We offer a range of blow moulded products from 3 ml bottles to 5 liter bottles, and injection moulded products such as cream jars of varying sizes. In addition, we also customize plastic products according to the requirements of our customers in the pharmaceutical, food, chemical, automotive, and personal care industries. We also provide labeling and screen printing services, and our products comply with FDA and EU regulatory standards.
Main Products: Plastic Bottles, Plastic Closures, Plastic Box, Plastic Container, Plastic Jar, Plastic Jugs, Plastic Vials, Dropper Bottle, Spray Bottle, Cosmetic Jar
Advantages: With more than 20 years of experience in mold development and plastic product manufacturing, we boast a professional in-house team of engineers, designers, and sample makers. We specialize in creating custom shaped plastic packaging products and offer value-added brand decoration services. To minimize costs, we have our own production line. We have implemented strict quality control policies, covering raw materials, production processes, and inspections.
2. Anhui Zehong Plastic Industry Co., Ltd
---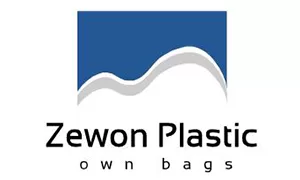 Zehong Plastic Industry was established in 2000 and is located in the Taihu Economic Development Zone of Anhui Province. Our factory covers an area of 6000 square meters and has a total investment of more than 20 million RMB. We specialize in the manufacture of various plastic bags and non-woven bags, including PE bags, OPP bags, food bags, clothing bags, shopping bags, and non-woven bags. Our team consists of more than 100 employees, nearly half of whom are senior technical staff. Our company has an advanced plastic packaging production line, experienced management, and a competent sales team. Our products have a good reputation in the Middle East, South America, Europe, Asia, and other markets. We warmly welcome you to visit our factory and company.
Main Products: Food Packaging, T-Shirt Plastic Shopping Bags, Die Cut Plastic Bag, Non-Woven Bag, HD/LDPE Plastic Bag
Advantages: As one of the leading plastic manufacturers, we offer unbeatable factory prices, incredibly low MOQs, lightning-fast lead times, and best of all, free bag design and samples!
3. JBL Technology (suzhou) Co., Ltd
---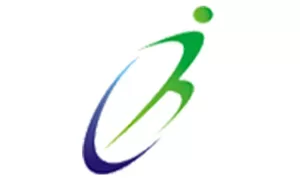 JBL Technology was founded and registered in Shanghai in 2005. The company operates two plants covering a total area of 50 acres, with a construction area of 30,000 square meters. It has a daily production capacity of 150-200 tons, an annual production volume of 30,000 tons, and an output value of 300 million yuan in Suzhou, China. We specialize in plastic raw materials, acrylic sheets, and plastic food packaging boxes that are environmentally friendly and safe. The company has obtained ISO9001, ISO14001, QS, FDA, and EU certificates for food packaging, and has the right to import and export. With a production capacity of 30,000 tons and 24-hour on-site delivery, the company has become one of the leading manufacturers of plastic food packaging in China.
Main Products: Food Plastic Packaging, Industrial Packaging, Blister Packaging, Agricultural Packaging, Beverage Packaging
Advantages: As one of the leading packaging and plastics manufacturers. Our customer service team is comprehensive and dedicated. They provide enthusiastic, attentive and professional assistance. If you encounter any problems during the purchase process, please do not hesitate to seek their guidance.
4. Guangzhou Jiafeng Industrial Co., Ltd
---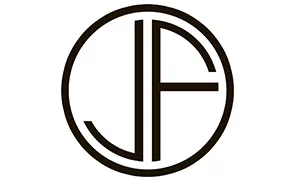 Jiafeng Industrial, founded in 2015, is engaged in research and development, design, labeling, screen printing, hot stamping, electroplating, watermarking, and a series of creams, sprays, lotions, food products, pharmaceutical plastic packaging bottles, etc. . The company has 10 injection molding machines, 18 bottle blowing machines, 10 automatic screen printing machines and other equipment. The plant covers an area of 16,000 square meters and employs 150 employees. Production equipment is complete and can perform 25 million production tasks per month. The raw materials for products include HDPE, PET, PP, PS, acrylic, PCR and other materials. The products feature novel style and complete variety, which can meet customers' different customization needs. Customer satisfaction is our relentless pursuit. We will work harder to welcome every customer with better quality, lower price and better service.
Main Products: Plastic Food Jar, Cosmetic Jar, Spray Bottle, Lotion Bottle
Advantages: As a professional plastic manufacturer, the factory has become a leader in passing ISO9001 management system certification, EU certification, CE certification and US FDA testing standards. From raw materials to production and packaging, we carry out strict quality control at every step.
5. Hebei Unique Plastics Manufacturer Co., Ltd
---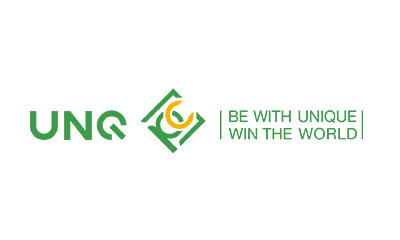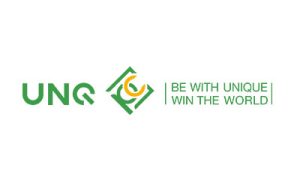 Unique Plastics is one of the top five manufacturers of coextrusion sheets in China. Our wide range of products includes polycarbonate sheets, acrylic sheets, PVC sheets, polycarbonate panel systems, and outdoor plastic roofing kits, widely used in various applications such as industrial skylights, building facades, residential roofs, highway noise barriers, advertising signs, agricultural facilities, greenhouse roofs, and more. Our factory is located in Dingzhou City, Hebei Province, covering an area of 6600 square meters with five international production lines equipped. Our annual production capacity is up to 10,000 tons. We aim to provide the best construction solutions through a one-stop service approach. To ensure superior product quality, we use 100% untreated polycarbonate resin from leading brands such as Lexan, Sabic, or Makrolon. Our products have won recognition and praise from customers in Europe, the United States, Canada, Australia, Japan, the Middle East, and beyond. We take pride in being a trusted supplier of high-quality roofing, cladding, and other plastic building materials at the best prices.
Main Products: Polycarbonate Solid Sheet, Polycarbonate Hollow Sheet, Polycarbonate Corrugated Sheet, Carport, Polycarbonate Awning, Plastic Sheets, Acrylic Sheet
Advantages: We are a leading manufacturer of plastic roofing sheets in China. We now serve dealers and agents from all over the world. According to different requirements, we provide OEM and ODM services for color, shape, and size. We have a special R&D department and a quality control department to ensure quality. We supply plastic panels directly to customers at competitive prices for roofing panels.
6. Win-Pack Industrial Limited
---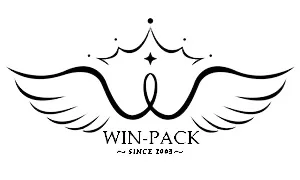 Win-Pack is a professional and comprehensive company located in Shanghai. We provide a variety of services, including injection molding, hot stamping, printing, coating, UV printing, and assembly. Our company covers an area of 80,000 square meters and employs more than 2,000 skilled workers. We have five subordinate factories, which are responsible for new product development, new mold development, spring production, plastic blow molding, and more. With an annual production capacity of 100 million cosmetic container sets, we specialize in providing high-quality plastic cosmetic bottles. Our advanced equipment includes fully automatic injection molding machines, automatic printing machines, automatic bronzing machines, and vacuum gold plating machines. In addition, we have first-class factory buildings and advanced production lines along with a team of highly qualified and experienced management and technical personnel. After years of accumulation and development, we have become a leading company in the packaging industry. Our production system ensures quality, and we complete design, research and development, mold making, injection molding in a timely manner.
Main Products: Plastic Bottle, Glass Bottle, Dropper, Sprayer, Cap
Advantages: As a plastic packaging manufacturer, we follow ISO9001 Quality Management System, ISO14001 Environmental Management System, and QS Food Safety Management System to ensure the safety and dependability of our products. We are committed to providing our customers with high quality packaging solutions.
7. Zhenjiang Cheng Chen Plastic Co., Ltd
---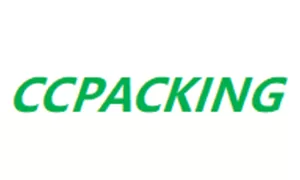 Cheng Chen Plastic is a leading plastic manufacturer in China, specializing in mold design, mold production, and die casting. Our main products include plastic boxes and various plastic products. We have a range of precision die-casting machines, as well as a professional team for design, production, and technical management. Our products have reasonable prices, timely delivery, guaranteed quality, and can be customized according to individual needs. Our goal is to provide customers with products that meet their needs and support their competitive advantage in the market.
Main Products: Plastic Box, PP Box
Advantages: With a staggering 10 years of dedicated production experience under our belts, we are recognized authorities in mold design, manufacturing, and injection molding production. Our experienced production team and expert sales professionals work tirelessly to expand our business and achieve success.
8. Changle Yuanhua Industry And Trade Co., Ltd
---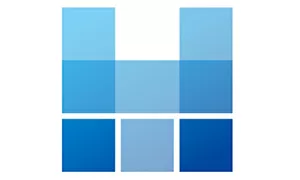 Yuanhua is one of a leading plastics manufacturers in China, founded in 2020 and covers an area of 200 square meters. We specialize in producing various plastic products using HDPE/LDPE and PE materials, including composite bags, flat food bags, trash bags, drawstring bags, gloves, PE aprons, pet food bags, films, zipper bags, and kraft paper bags, among others. With a team of more than 200 employees, we are able to produce 200,000 tons of plastic products per year with excellent quality and competitive pricing. During the production process, we require our workers to conduct self-inspection to ensure that all finished products meet the standard quality before delivery.
Main Products: Plastic Shopping Bags, Plastic Garbage Bags, Plastic Food Bags
Advantages: With our in-house production facility, we can offer unbeatable prices. In addition, if you have specific requirements, we are happy to tailor our products to meet your needs.
9. Qingdao Rulyda Plastic Manufacture Co., Ltd
---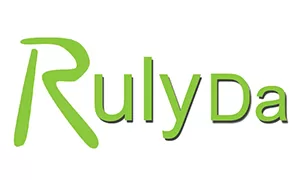 Rulyda is a company specializing in the development and production of water bottles and plastic barrels. Our products can be used in the food industry, beverage production, beer production, chemical and biological engineering, machine parts manufacturing, logistics, warehousing, supermarkets, and other industrial sectors. We often introduce innovative products and can develop and produce plastic packaging and plastic moulds for pressure casting according to your requirements. Our products can be OEM and ODM, and the packaging can be your design. Most of our products have been exported to many countries for many years, especially to the United States, Singapore, Europe, and Thailand. We aim to establish long-term partnerships with customers around the world.
Main Products: Plastic Pallet Box, Plastic Packaging Container, Plastic Bucket, Plastic Tray, Plastic Garbage Bin
Advantages: We pride ourselves on lightning-fast delivery, unbeatable pricing, top-notch quality, and unparalleled customer service. With more than 15 years of experience in the global market, our company has undergone rigorous inspections, including ISO, BSCI, FDA, CE, and more.
10. Fairdale (Shenzhen) Import & Export Co., Ltd
---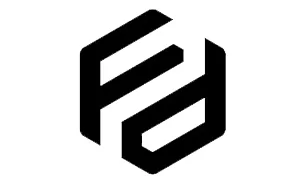 Fairdale is a manufacturer of various plastic packaging solutions with an office in Shenzhen and its own factory in Jiangsu Province. The business revolves around three core areas: design, service and production of cosmetic packaging solutions. With more than 20 years of experience, we have become the most professional supplier of plastic packaging solutions for perfume and cosmetics. We have more than 20 years of experience in the production of glass bottles, as well as in design and craftsmanship. We focus on the customer's brand and concept, and can provide packaging solutions that meet their specific needs. We pay attention to the details of our customers' requirements, providing brand customization projects, private customization projects, and innovative models, and helping our customers to enhance their competitiveness and value. We have strict quality control in every production process.
Main Products: Plastic Perfume Bottles, Cosmetic Bottles, Spray Bottles, Shampoo Bottles, Plastic Bottle Caps
Advantages: We offer comprehensive packaging solutions to suit your needs. You can personalize your packaging with custom designs, printed logos, and labels. In addition, we offer free 3D designs, and our 3D designers are available to help you create 3D prototypes of your desired products.