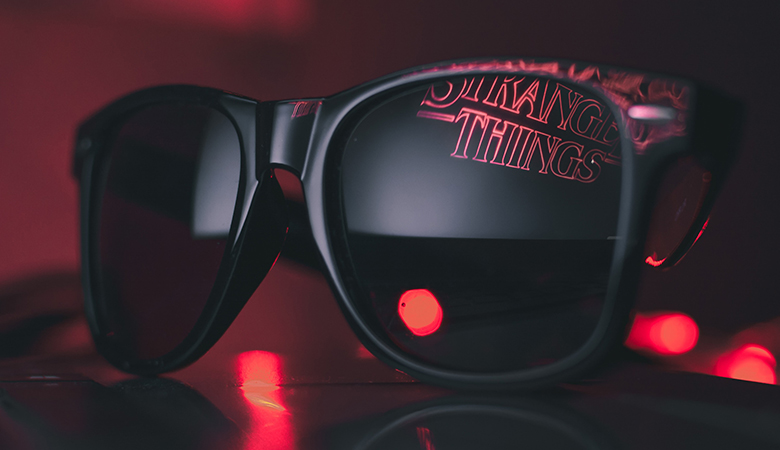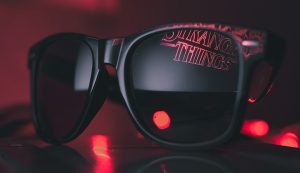 Sports Glasses refers to eyeglasses or goggles designed specifically for use during sports or physical activities. The primary function of sports eyewear is to protect the eyes and enhance visual performance during sports activities. They are typically made with durable and lightweight materials, that can withstand impact and provide excellent optics.
Sports eyewear is designed to be impact-resistant, protecting the eyes from flying debris, balls, or other objects that could cause injury. Sports glasses products are also designed to protect the eyes from harmful UV rays. They usually have a wraparound design that provides greater coverage and protection for the eyes. To prevent fogging, most sports eyewear products come with an anti-fog coating to keep the lenses clear even during strenuous exercise. For athletes who wear glasses or contact lenses, sports glasses manufacturers offer prescription lenses or inserts.
Sports glasses is an essential piece of equipment for any athlete, as it helps protect the eyes from injury and enhances visual performance, leading to improved accuracy and reaction times. When choosing sports eyewear, it's important to consider the specific needs of your chosen activity, as well as the fit and comfort of the eyewear. Properly fitting eyewear can not only improve visual performance but also reduce the risk of injury.
Best Sports Eyewear Manufacturers In China
1. Xiamen Anbo Sports Goods Co., Ltd.
---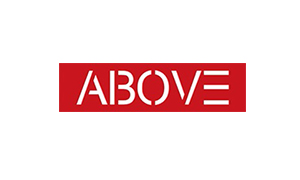 Since 2011, Above is a professional sports glasses manufacturers and optical frames factory, specialized in wholesale ski goggles, MX goggles, performance eyewear and optical frames.
Benefit from our OEM service to famous brands for years, Above has a team well experienced in the sports glasses, high performance eyewear and optical frames. We have complete eyewear production line including injection, lens coating, laser painting, lens cutting, sewing and assembly, and we can finish most of the tests requested by different markets in our in-house laboratory to ensure conformity of production.
As a leading wholesale sports glasses and optical frames suppliers, for over 10 years. Above products have excellent reputation around the world with high quality and competitive price. Because of the experienced management team, exquisite production skill and total quality management, our products are highly appreciated by our customers.
Main Products: Sports Glasses, Active Sunglasses, Optical Frames
Advantage: Above sports glasses manufacturers and optical frames suppliers's products conform with the standards of ENEN174: 2001, EN1938: 2015, ISO12312-1, ISO12870-2016, achieve FDA approval and get REACH compliance. Our monthly output is 50000PCS for sports glasses, and 30000PCS for sunglasses and optical frames.
2. Guangzhou Somta Optical Technology Co., Ltd.
---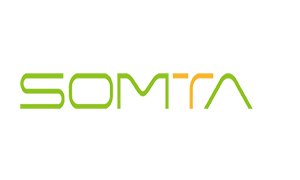 Founded in 2020, Somta has several glasses designer, overseas sales manager, manufacturing professionals. We wish to supply sports glasses and sunglasses lovers with professional and high quality products, which have high level QC, and high pursue of satisfaction, rich experience. After years exploring, we have a team of experience passionate designers.
From 2021, we has committed itself to research and upgrading machinery of production, also exploring for new materials, products level, supplier lines, being advanced in producing and use of new materials, we have been awarded 45 national patents. With years of development, Now we are a creative manufacturing and trading company including R&D, molding design, manufacture, marketing ,brand advertising, Somta sports glasses manufacturers have cycling glasses, sunglasses, sport goggles produce lines. Our modern workshop occupies 4000 square meters ,we have adopted quality and products manger system of international standards ,to supervise the complete procedure of production, from raw material processing to end products packing ,We currently supply customers from 100 countries with complete export qualification.
Main Products: Sport Sunglasses, Sport Goggles, Fashion Sunglasses
Advantage: We have our own brand, provide OEM & ODM service for customers, and strictly control quality meet national standard, national light industry standard and other domestic standards, as well as meet or higher than US Standards ANSI Z87.1, EU CE EN166 and other.
3. Guangzhou Xunqi Glasses Co., Ltd.
---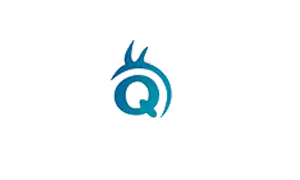 Established in 2005, Xunqi Glasses is a professional outdoor sports glasses manufacturers in China, specializes in the production of sports sunglasses, ski goggles, motocross goggles, military goggles and fit over sunglasses. We can customize multi-scene sunglasses and goggles for strenuous exercise.
As a China sunglasses manufacturer, Guangzhou Xunqi accept both OEM /ODM order, provides customized services for 3D Drawing design to make the eyewear mold, and customized logo on packaging or other accessories. Certify with ISO 9001 ,BSCI international standard system and CE certification. Xunqi glasses manufacturer has a professional production and sales team for manufacturing and pre-sale/after-sale service.
As the leading sports glasses manufacturer in china, Xunqi Glasses Company has a complete and scientific 6 S on-site quality management system, which guarantees the steady improvement of production technology and product quality.Besides, with more than 5 professional and innovative engineers, Guangzhou Xunqi Glasses has successfully created multiple new products to meet different customer's needs.
Xunqi Glasses Factory has more than 10 injection molding machines, 4 computerized lens cutting machines, and 4 production lines. Xunqi's monthly production capacity reaches 50,000 pieces, which can meet customers' small-batch, multi-batch or large-batch purchase needs.
Main Products: Sports Sunglasses, Ski Goggles, Motocross Goggles, Fit Over Sunglasses, Fashion Sunglasses, Military Goggles
Advantage: Since its establishment, Xunqi Glasses Company has 15 years of experience in the production of professional sports glasses and goggles. The glasses manufactured meet international requirements and have obtained SGS, CE certificates, FDA registration numbers, BSCI, IOS9001 and other certificate certifications.
4. Guangdong Hubo Sports Products Co., Limited
---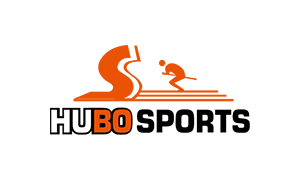 Founded in 2005, Hubo Sports has been a leader sports glasses & goggles manufacturers in China. The company has a 6,000 square meter clean room and improve the production equipment supporting facilities.
As the professional sports glasses manufacturers, Hubo Sports specialized in the production of ski glasses, motorcycle goggles, military rear-view mirrors, labor Baoming goggles, goggles and other outdoor sports glasses products. Hubo Sports goggles products are exported to Europe, the Americas, Australia, the Middle East, Asia and other parts of the world.
Every year, Hubo develop new models and keep best quality sports glasses & goggles to deliver on the market. Hubo Sports is always at the forefront of new and innovative R&D technologies, which enables us to provide our customers with the most advanced products and value-added services.
Main Products: Ski Goggles, Motocross Goggles, Military Goggles, Cycling Glasses, Safety Goggles, Ski Helmet
Advantage: Hubo Sports goggles factory passed BSCI Factory Audit in 2020. Our sports glasses products passed ANSI,CE and FDA , Also passed ISO9001:2008 qualitysystem, international standards such as ANSIZ87.1-2010MIL-PRF-31013, MIL-PRF-32432(GL), EN166 etc standards.
5. Guangzhou Yijia Optical Technique Co., Ltd.
---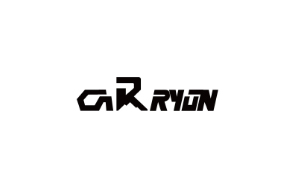 Carryon is the professional sports eyewear manufacturers in China, specialized in wholesale sports sunglasses,ski goggles, safety glasses, Tactical goggles,labor glasses, motorcycle goggles, skiing lens, motorcycle helmet lens and optical goggles.
Carryon Glasses Company has over 1200m2 of clean workshop, with full-auto hardening (reinforced anti-scratch) equipment; anti-fog processing lines; several coating (electroplating) machines (with electronic guns); several dyeing machines; special carving machines made by Beijing Jingdiao; other assembly lines. We have over 20 senior technicians, 5 senior engineers, over 10 researchers and developers. Now we have evolved into a big sized professional company.
Main Products: Ski Goggles, Sport Sunglasses, Tactical Goggles & Glasses, Motocross Goggles, Safety Goggle & Glasses
Advantage: Carryon products have obtained the certificate of CE, and have been exported to a lot of countries and regions such as the USA, and Europe. We have won high reputation among users. Carryon as the leading sports glasses manufacturers have introduced ISO-9001 quality management system and 5S management system, and this provides reliable guarantee for product quality.
6. Wenzhou Eugenia Eyewear Factory
---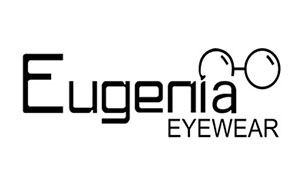 Founded in 2003, Eugenia Eyewear is one of the leader glasses manufacturers in China, specialized in wholesale sunglasses, reading glasses, and eyewear accessories. We already have built our good reputation by providing high-quality products and value-added solutions in the industry.
Wenzhou Eugenia Eyewear Factory has an experience and professional team, focused on good quality glasses and produced the eyewear for over 15 years in China. Now it has become one of the leading suppliers in China's glasses industry. As the professional sports glasses manufacturers in china, Eugenia Eyewear exported our products to many countries and regions all over the world, especially is the USA, the UK, the JAPAN, and so on. We welcome customers busniess associations and cooperation for mutual benefit.
Main Products: Optical Glasses, Sunglasses, Reading Glasses, Sports Glasses
Advantage: Eugenia glasses manufacturers in China always feel that all success of our company is directly related to the quality of the products we offer. They meet the highest quality requirements as stipulated in Sedex 4, BSCI, FDA and our stringent quality control system.
7. Guangzhou USOM Glasses Co., Ltd.
---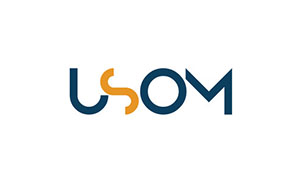 USOM Glasses is the professional glasses manufacturers in China, has more than 10 10 years manufacturing experience to provide you high quality products with excellent in & after sale service. USOM sports glasses manufacturers are specializing in all kinds of spectacles, inclinding sunglasses, sport glasses, ski goggles, military goggles, glasses, cycling glasses, fishing glasses and so on.
With our experienced staffs, complete production equipment, strict quality control system, advanced management and fast after-sale-service, USOM Glasses company has developed rapidly these vears. We cooperate withmore than 10 famous brands qlasses dealers, and sell to more than 118 countries. USOM Glasses provides OEM & ODM services for customers.
Main Products: Sunglasses, Sport Glasses, Ski Goggles, Military Goggles, Glasses, Cycling Glasses, Fishing Glasses
Advantage: As one of the leading glasses manufacturers in China, Usom Glasses's products meet with FDA, CE, ANSI & AS/NZS standard, UV protection and our products are selling well in the American, European and South-East Asia markets, while enjoying great commercia reputation all above the world.
8. Guangdong Dacheng Glasses Co., Ltd.
---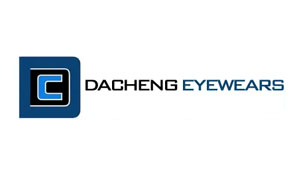 Founded in 2005 and specialized in various sport glasses OEM and ODM with high quality, Guangdong DachengGlasses Co.,Ltd is a professional manufacturer and exporter that is connected with the design, development and productionof a wide range of high quality sport sunglasses, basketball glass, ski goggle and so on. All of our products aremanufactured in line with international quality standards and aregreat appreciated in a variety of different markets throughoutthe world.
As the professional China glasses manufacturer, Dacheng Glasses Company wel-equipped facilities and excellentquality control throughout all stages of production enable us to guarantee total customer satisfaction. We also can meet the changingmarket trends. Following the principle of "high-tech products and advanced management", all our products comply with internationaquality standards. We insist on FOCUS ON QUALITY, HONEST IN BUSINESS, which we believe wil make our customers satisfiedwith the quality of products and the after-sales services. Our company has been providing service for many famous companies all over the world.
Main Products: Sport Glasses, Ski Goggles, Safety Goggle, Sunglasses, Skigoggles
Advantage: Dacheng Glasses factory has a profession production line of R&D, Patterm Maker, Injection, polishing, Spray paint, pieces and assembly. All of our products, the quality meet CE, EN, ANSI, AS/NZS Standard and best selling in domestic and oversea.
9. Guangzhou Feiniu sporting goods Co., Ltd.
---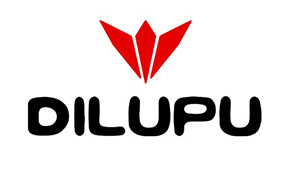 DLUPU is a professional design, production, processing and sales, and brand agents in one sports glasses manufacturers. DLUPU Glasses company's products include sports glasses, ski glasses, swimming glasses, cycling glasses, basketball glasses, sports kettle and industrial protective glasses, labor protection glasses and other optical goggles series.
DLUPU Sports Glasses Factory can undertake processing custom manufacture source of direct marketing logo, color. In addition, I division of the factory glasses have a complete configuration, you can choose glasses box, eye cloth and other glasses accessories. Meet the needs of different customers.
The DLUPU Sports Glasses Company adheres to the tenet of "quality first, customerfirst, insists on being market-oriented, effectively integratessuperior resources, provides customers with the mostadvantageous prices and high-quality products, and strives todo its best with a good management system and an excellentmarketing team.
Main Products: Sports Glasses, Ski Goggles, Swimming Goggles, Basketball Glasses, Cycling Glasses, Diving Mask
Advantage: DLUPU sports glasses manufacturers was established in 2016 and has four years of experience in the design and development of goggles, has its own factory and advanced production and processing equipment, quality assurance.
10. Guangzhou SUNOK Glasses Co.,Ltd
---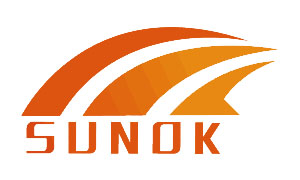 Established in 2001, SUNOK Glasses is a sports eyewear manufacturers in China specializing in the development, manufacture and sales of ski goggles, sports sunglasses, motocross goggles, swimming goggles, safety glasses and goggles.
SUNOK Sports Glasses Manufacturers have vast experience for global private label clients. As one of the China glasses manufacturer, SUNOK Glasses has the latest modern imported complete sets of glasses production equipment, 20 years of experience in sports glasses development, strict product testing system, complete sales network and perfect after-sales service, high-standard glasses customization business. It has established long-term partnerships with more than 100 well-known companies.
SUNOK eyewear manufacturers in China occupies an area of 21000 Square meters. and has more than 200 employees. With an annual output value of more than 100 million, Our products are popular in domestic and foreign market., and the market covers Europe, America, Middle East and Asia.
Main Products: Sports Glasses, Ski Goggles, Motocross Goggles
Advantage: As the professional China sports glasses manufacturers, SUNOK Glasses has obtained BSCI,ISO9001, CE,FDA,ANSI, AS/NZS certificates. Welcome OEM and ODM orders.