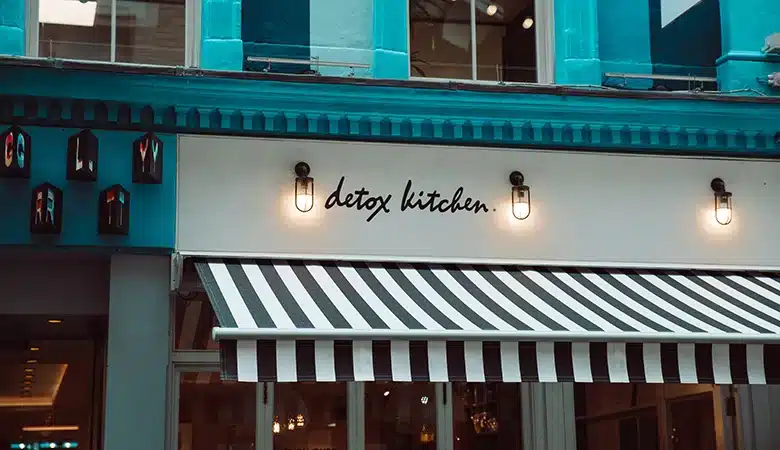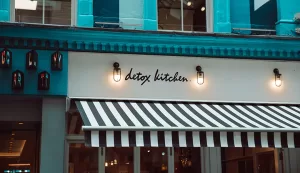 Awning is a secondary covering added to the exterior of a building, usually over windows, doors, patios or outdoor spaces. It is usually made of a variety of materials, including fabric, metal, or a combination of both, to provide shade and protection from the sun, rain, and other weather elements. Awnings offer a versatile and practical solution for creating shaded outdoor spaces, protecting against the elements, and adding aesthetic appeal to homes, commercial buildings and outdoor areas.
Awning suppliers are businesses that specialize in the manufacture, distribution and installation of awnings, offering a wide range of awning styles, designs and sizes to meet the needs of different customers. These may include retractable awnings, fixed awnings, motorized awnings, canopy awnings, patio awnings, window awnings and more.
Many awning suppliers offer custom options that allow customers to choose fabric type, color, pattern, frame material and other features according to their preferences and requirements. Some awning suppliers also offer maintenance and repair services to ensure optimal performance and longevity of the awning.
Awning manufacturers can cater to both wholesale and retail customers. When choosing an awning supplier, it's essential to consider factors such as product quality, reputation, customer reviews, pricing, warranty, and after-sales support to ensure a satisfactory experience and long-lasting awning installation. China Brands has listed the top 10 awning manufacturers in China, please select a suitable awning supplier for purchase if necessary.
Best Awning Supplier In China
1. Hangzhou Doomax Sunshade Technology Co., Ltd.
---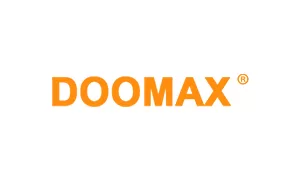 Doommax is a professional awning manufacturer in China with 18 years of experience in producing all kinds of retractable folding arm awnings, roller blinds, shade sails, polycarbonate awnings, control systems and other related outdoor products. Our products have been exported successfully to North America, Western Europe, Eastern Europe, Southeast Asia, and regions.
Doommax awning suppliers produce products according to the guidelines of the national quality control department, and try their best to meet customers' customized requirements. Doommax will make constant innovation and strive to establish an internationally famous brand. Moreover, Doommax awning manufacturers also offer sourcing and inspection services to provide the most convenience for each of our customers.
Main Products: Awning, Awning Parts, Tubular Motor, Control System, Hammock
Advantages: As a professional awning manufacturer in China, Doommax produces products according to ISO90001:2008 standard and try our best to meet customers' customized requirements.
2. Guangdong Shuncaida Sunshade Technology Co., Ltd.
---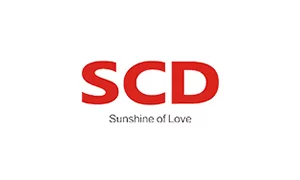 SCD, a professional awning manufacturer in China, has been engaged in the design, development and sales of outdoor parasols since 2001.
As a leading outdoor shade products manufacturer and supplier in China, we offer a wide range of Patio Awnings, Freestanding Patio Parasols and Garden Tents at affordable prices. Our team of experienced designers, painters, welders and all our professionals will work with you to create a high-end outdoor shading solution tailored to your needs for each project.
SCD currently has about 200 employees, a production site of more than 20,000 square meters, and international advanced production equipment. The products have been exported to domestic and foreign markets: more than 100 countries and regions such as Europe, South America, North America, the Middle East, Africa, Australia, and Southeast Asia. Our company has long-term cooperation with many different big companies, such as: Dooya, Somfy, Swela, AkzoNobel and so on. Each of our products has a unique design and function, allowing you to find the one you like.
Main Products: Awnings, Umbrellas, Tents
Advantages: SCD company has a professional research institution and accepts OEM and customized production. Our professional after-sales team can solve a series of usage problems such as installation, assembly, and commissioning.
3. Guangzhou Dm Awning Solutions Co., Ltd.
---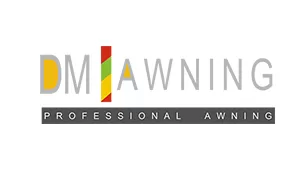 Founded in 2008, Dm Awning is a professional outdoor awning manufacturer integrating R&D, wholesale and marketing. We have been in the awning industry for more than 15 years, we are specialized in wholesale outdoor awning parts and awning items.
As a leading awning manufacturer in China, the outdoor awning products we design and produce enjoy a high reputation at home and abroad. It involves a wide variety of outdoor awning,awning component,tent,outdoorgiant umbrella and so on. Since we have a professional design technical team, we can provide OEM or ODM service to meet your specific requirements.
Main Products: Awning, Awning Parts, Patio Umbrella, Folding Tent, Electric Awnings
Advantages: DM Awning is a professional outdoor awning company, specializing in wholesale outdoor awning parts.
4. Guangdong Greenawn Tech.Co., Ltd
---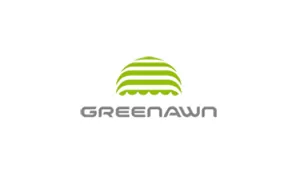 Established in 1997, Greenawn is a leading awning manufacturer in China, specializing in the production of awnings and awning components. We have exported awning parts to more than 120 countries all over the world, involving all kinds of awnings, such as classic retractable awnings, Drop window awnings, vertical awnings, also includes components for outdoor aluminum pergola.
Greenawn awning products are widely appraised by home and abroad clients for its top technology and superior quality. It also owns hundreds of sales retail outlets in domestic market. At the same time, our foreign wholesales spread all over 5 continents, covering America, Puerto Rico, Colombia, Brazil, Chile, England, Russia, Israel, Thailand, Singapore, South Africa, Australia, New Zealand. As a professional awning manufacturers, Greenawn's mission is to be the pioneer in the global sunshade industry,and let us work together to have a bright future.
Main Products: Universal Awning Parts, Pergola Parts, Awning Components, Outdoor Pergolas, Outdoor Awnings
Advantages: Greenawn is one of the earliest enterprises engaged in outdoor sunshade in China, with a modern factory building of 20,000 square meters, and we have also obtained certificates such as CE, RoHS, BSCI, IS09001:2012.
5. Zhejiang Hooeasy Smart Technology Co., Ltd.
---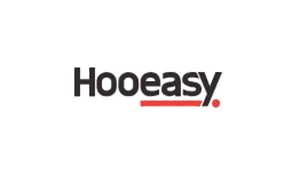 Since establishment, Hooeasy has achieved tremendous sales increase annually, and gained the upper hand in the global awning market. As an award-winning awning suppliers, Hooeasy's main product lines cover the retractable awning, the folding and joint screen, the window and door canopy, pergolas and alike.
With over 100 designs, hooeasy gives you a choice that is second to none. Our textile designers incorporate current trends in furniture, architecture and colours, into unique awning fabrics. As a professional awning manufacturer, our awnings combine design, quality and technology to create unique solutions.
With strong capital, advanced production facilities, strict quality assurance system, and superb Q&A ability, we can provide customers from all over the world with the best quality and competitive price awnings. As we are also a wholesale awning manufacturer and supplier, we welcome bulk order inquiries.
Main Products: Awnings, Pergolas
Advantages: Hooeasy is a leading awning manufacturer in China, with a modern factory building of 150,000 square meters, we have also obtained certificates such as GS, CE, RoHS, PAHs, BSCI, ISO9001:2012, etc. All tests have been approved by third-party testing labs.
6. Chongqing Chengbao Outdoor Products Co., Ltd.
---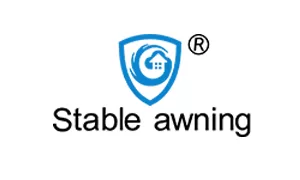 Established in 2013, Chengbao is an awning manufacturer integrating R&D, production and sales. It has a complete and scientific quality management system. Our company distinguishes itself in the industry by offering quality construction at competitive prices coupled with pre-sale, in-sale and after-sale services that are second to none.
At present, the company's awning and canopy series products have passed national patent certification, EU CE certification, and CQC quality certification. As a professional awning supplier, Chengbao has a complete, stable and mature production line, skilled production workers, experienced product engineers and installation teams, experienced and professional domestic and foreign sales teams. The monthly output of sunshade products is 30,000 sets, and the annual export volume reaches 5 million US dollars. We will continue to focus on optimizing outdoor spaces and strive to create the highest quality products.
Main Products: Awnings
Advantages: All Chengbao's products are R&D by us with patents.We have attained iso9001 quality management systerm standard.
7. Foshan Davis Outdoor Products Co., Ltd.
---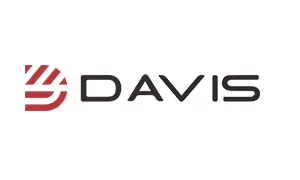 Founded in 1992, Davis is a professional awning manufacturers, focus on producing outdoor sunshade products. Over the past 30 years, we have developed into a modern garden-like production base covering an area of 20,000 square meters. Davis, as a leading awning manufacturer in China, our one-stop overall solution service covers all aspects of awning product development, including structural design, production and processing, and after-sales service.
At Davis, we always put end-market users first, and strive to keep pace with the times and innovate. We adopt a modern production layout concept and learn from European advanced production process standards. Davis awning suppliers design and customize each shade product to be lightweight, durable and innovative. We are committed to becoming a brand-level enterprise service provider of sunshade structural system services. Davis's services range from outdoor patio shade products to outdoor space area extensions, and we are committed to meeting the unique needs of each customer.
Main Products: Retractable Awning, Window Awning, Roof Canopy, Pergola
Advantages: Davis is a leading enterprise in China's outdoor sunshade structure industry, focusing on outdoor sunshade structures, covering the whole process of structural design, production, processing, and after-sales service of sunshade products in different fields.
8. Foshan Silver Wing Outdoor Products Co., Ltd.
---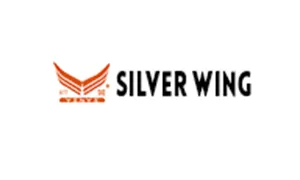 Silver Wing is a professional awning suppliers in China since 2005. With the development of our company, SILVER WING DIY PC canopy has won a high admiration and was widely trusted by customers all over the world. SILVER WING has a variety of styles of awnings, such as plastic awnings, aluminum awnings, stainless steel doors and windows or balcony awnings, etc.
As a professional awning manufacturer, Silver Wing's products have the characteristics of high quality, competitive price and unique canopy design. Our production team can develop new projects according to customers' requirements, and develop the best awning upgrade plan for property companies and urban beauty projects. Silver Wing products have won a good reputation and major markets for their careful design, excellent workmanship and first-class quality. Welcome to inquire about wholesale outdoor awning price, we are the best choice of awning suppliers.
Main Products: Awning, Canopy
Advantages: SILVER WING canopy meet the EU standard and passed the certificate of CE, TUV, SGS, REACH, which are sold to Germany, Italy, Australia, America, Canada, Korea, Japan, South Africa and well appreciated by our customers.
9. Foshan Ruler Outdoor Hardwares Co., Ltd.
---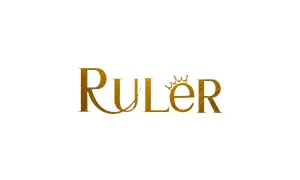 Ruler Outdoor Company is one of the sub-brands of Sanli Company, which is responsible for the export sales business of Sanli Company. Sanli Company have around 50 distributors in China.
Ruler Outdoor Company is professional awning manufacturers, specialised in all kinds of outdoor sunshades products including Pergola, retractable awning, full cassette awning, canopy and awning accessories for over 30 years. We already developed more than 100 distributors in China.
As one of the leading awning manufacturer, Ruler Outdoor Company dedicated to the design, development, production and sales of leisure outdoor products. Our head quarter is founded in 1992 with a production plant 20,000 square meters and more than 200 high-quality employees, using precise equipments to make sure our quality is satisfied by any requirement customers. Our products are mainly exported to developed countries and regions such as the United States, Canada, Europe, Australia and the Middle East. As we are also a wholesale awning manufacturer and supplier, we welcome bulk order inquiries. We also warmly welcome you to be one of Ruler outdoor awning wholesale distributors and dealers, if you are interested in our brand.
Main Products: Outdoor Awning, Outdoor Garden Products
Advantages: Ruler company attaches great importance to R&D innovation, we owns 55 patents of our products and complete supply chain for outdoor sunshade,outdoor hardwares , close cooperation with international brands Sauleda, Dooya, Somfy, as our stable suppliers.
10. Guangzhou Wanma Energy Technology Co., Ltd.
---
Founded in 2010, Wanma is a professional manufacturer of research, development and production, selling outdoor shade products. Our company is one of the manufacturers with the highest technical content in the domestic sunshade industry and has standard operating procedures. Up to now, our products have been widespreadly exported into European and American markets, occupying a strong position in sunshade products and obtain 10% market share of Asia-pacific regions.
In order to develop domestic and foreign markets, our company aims to integrate top sunshade suppliers, establish partnerships, and create the most professional domestic sunshade brand "Asia-Pacific Wanma". Our factory is of excellent geographical location with advanced production facilities and international reputations, which will strengthen a solid foundation. Our employees will always strive for the realization of the No. 1 brand in China's domestic awning market.
Main Products: Awnings, Awning Parts, Awning Project, Outdoor Sunshade Products, Commercial Use Awnings
Advantages: Wanma company has the most professional manufacturing process and the most standard in the domestic shading industry.