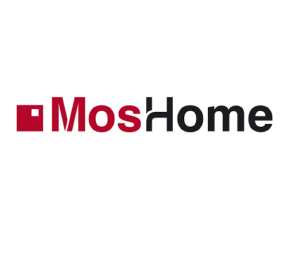 Exhibition time: 2023-03-28 ~ 03-31 Opening time: 09:00:00-17:00:00
Address: Europe-Russia Crocus International Convention and Exhibition Center, Moscow, Russia
Exhibition industry: building materials, home appliances, outdoor products, household products
Sponsor: ITE
Holding period: 1 session per year Exhibition area: 60000.00㎡ Number of exhibitors: 880 Number of visitors: 58000
Exhibition Introduction
Russia International exhibition MosHome is an international exhibition for daily consumer goods, home decoration and hardware products, held once a year. The exhibition is the sister exhibition of MosBuild "Moscow International Building Materials Exhibition", hosted by ITE Group. MosBuild has been successfully held for 27 sessions, providing a professional international trade platform for global enterprises to enter the market of Russia and its surrounding countries. Here, exhibitors can display new products, new technologies, promote brands, establish business cooperation with buyers, and learn about the latest industry information. .
According to recent data from the Russian Federal Customs Service (FTS), the trade volume between China and Russia will increase by 35.2% in 2021, reaching US$140.705 billion. According to the latest data from the General Administration of Customs of China: from January to March 2022, the Sino-Russian trade volume will reach 38.17 billion US dollars, with an annual growth rate of 28.7%. Among them, China's exports to Russia increased by 25.9% to US$16.44 billion, while imports increased by 31% to US$21.73 billion.
Under the international background of Europe and the United States sanctioning Russia, the prospects for cooperation between China and Russia are very broad. Ruble and RMB can be settled directly, which provides more convenience for China to explore the Russian market.
On July 28, 2022, according to Russian media reports, the country's Minister of Economic Development Maxim Reshetnikov said: "The trade volume between Russia and China in 2022 is very likely to exceed 1650. -170 billion U.S. dollars, setting a new historical record." According to the official forecast of China and Russia, in 2024, the bilateral trade volume between China and Russia may reach the goal of 200 billion U.S. dollars. China and Russia have always been each other's "close partners". With the profound friendship and joint efforts of the two countries, the Sino-Russian trade will surely go far and achieve more success!
MosBuild has been certified by the "International Exhibition Union UFI". There are more than 800 exhibitors from 20 countries and nearly 60,000 professional buyers from 45 countries and 81 regions of the Russian Federation. The exhibition area is more than 60,000 square meters. It is the largest construction and interior decoration trade exhibition in Russia.
Scope Of Exhibits
Home decoration and building materials: storage supplies, cleaning supplies, small furniture, home decorations, gifts and festival decorations, lamps, home textiles and lighting, etc.;
Daily dining and kitchen: kitchen supplies, glass ceramics, table decorations, kitchen and table fabric textiles, cleaning supplies and utensils, household utensils, plastic products, etc.;
Household appliances: televisions, washing machines, dryers, electromechanical fans, air conditioners, heaters, humidifiers, heaters, vacuum cleaners, electric heaters, electric irons, water heaters, electric kettles, coffee machines and other small household appliances and massage, health care, personal Nursing appliances, smart household products, etc.;
Outdoor garden: garden tools, hardware tools, garden decorations, camping supplies, picnic supplies, wrought iron and garden furniture, etc.;
Sports and fitness: sporting goods, outdoor sporting goods, snow sports and equipment, fitness equipment and accessories, sports apparel, etc.;
Exhibition Hall Information
Crocus International Convention and Exhibition Center, Moscow, Russia
Venue area: 200,000 square meters
Pavilion Address: Europe-Russia-Crocus-Expo IEC, Krasnogorsk, 65-66 km Moscow Ring Road ,Russia