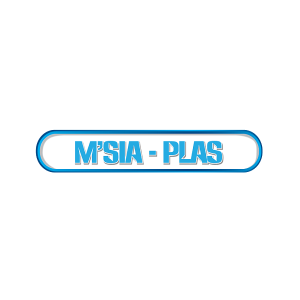 Exhibition time: 2023-06-29 ~ 07-01 Opening hours:09:00:00-18:00:00
Address: Asia – Malaysia Malaysia Kuala Lumpur Prince World Trade Center
Exhibition Industry: Rubber & Plastic
Organizer: Malaysia Maxon Exhibition Company
Holding period: 1 year 1 session Exhibition area:15014.00㎡ Number of exhibitors:453 Number of visitors:18,567
Exhibition Introduction
Msia Plas is the largest and most professional plastic and rubber exhibition in Malaysia. From the launch in 1998 to 2014, the total number of booths has increased from 68 to 1200. and has been recognized by the Ministry of Foreign Trade Development of Malaysia.
Malaysia Kuala Lumpur Plastics and Rubber Exhibition Msia Plas last exhibition total area of 15,000 square meters, 294 exhibitors are from China, the United States, Japan, Spain, India, China Taiwan, Vietnam, Germany, the United Kingdom, etc., the number of exhibitors reached 17,000 people.
Malaysia is an emerging diversified economic country. Malaysia's economy is mainly agricultural, relying on the export of primary products, and since the 1970s has been adjusting the industrial structure, vigorously promoting export-oriented economy, the electronics industry, manufacturing, construction and service industry is developing rapidly. Msia Plas in Kuala Lumpur, Malaysia is the best trade platform for Chinese plastic and rubber enterprises to enter Malaysia.
Scope Of Exhibits
Rubber and plastic machinery: injection molding machine, hollow molding machine, extruder, film blowing machine, casting equipment, rubber machine, mixing equipment, calendering equipment, etc.
Auxiliary machinery: plastic auxiliary machinery, manipulators, plastic rubber recycling equipment, testing equipment, post-processing equipment, instruments and meters
Raw materials: plastic and rubber raw and auxiliary materials, additives and finished semi-finished products, inks, particles, adhesives, etc.
Packaging and printing equipment: plastic packaging equipment, plastic printing equipment, flexible packaging processing equipment, etc.
Mold: various plastic supporting processing molds, tire molds, spare parts and other production equipment.
Exhibition Hall Information
Putra World Trade Center, Kuala Lumpur, Malaysia
Venue area: 77550 square meters
Pavilion Address: Asia-Malaysia-41 Jalan Tun Ismail, Kuala Lumpur, Malaysia