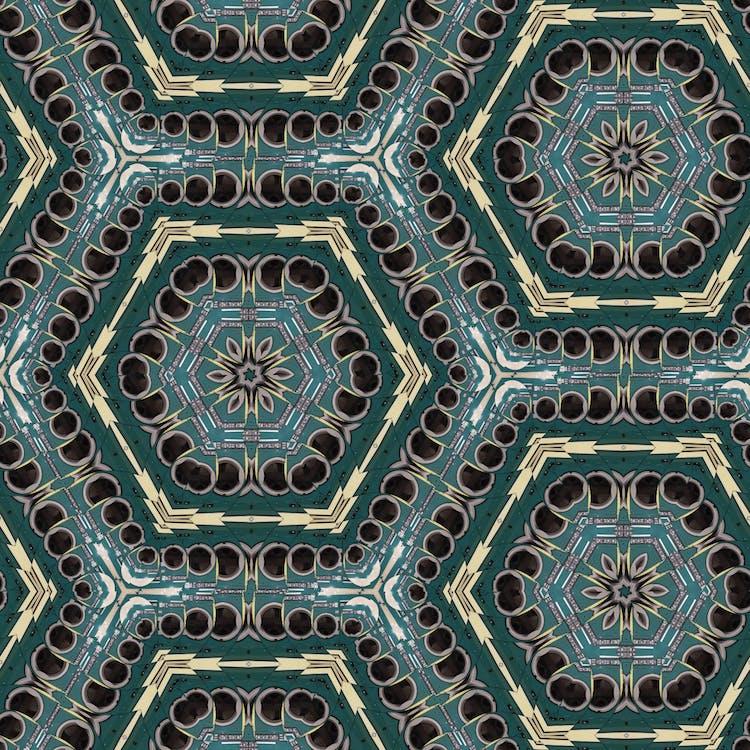 The originality and unlimited possibilities of using mosaic tiles make it an increasingly popular material. It can be easily coated with a bathtub body, a protruding wall, a kitchen countertop, used in the hallway and living room. Consider the options and methods of interior decoration with mosaic tiles.
What is Mosaic Tile?
Mosaic tile is a base in the form of a grid or special paper, on which small elements (1-5 cm) of various shapes are fixed. The same gap between the tiles forms smooth paths, which after installation are rubbed with a special solution of contrasting color.
Various materials are used to make tile fragments:
What are the types of mosaic tile?
Mosaic, which allows you to make the decoration of walls and floors more interesting and intricate, has been known for a long time. Builders have always appreciated it for its ability to shape any curved surface, and designers – for its artistic value and expressiveness.
Compositions that can be made up of small fragments are the easiest way to make the finish more vivid and original. Due to the fact that manufacturers offer several varieties of mosaics, you can choose the material that best suits a particular design idea. Depending on the raw material and the method of production, all mosaic tiles can be divided into several types.
1. Ceramic Mosaic
Mosaic made of ordinary ceramics or porcelain stoneware is made using the same technologies as tiles for walls and floors, therefore it has all the advantages and disadvantages of a related material. It has a higher strength than glass, and can be both glazed and matte. Mosaics from the collections of leading manufacturers are represented by products with textured surfaces, gradient transitions of colors, inclusions of other materials, various stains, streaks (craquelures), etc.
2. Glass mosaic
Small chips made of Venetian glass appeared earlier than ceramic ones, and today they are considered the oldest kind of mosaic. Previously, only the richest and most influential people could afford such decoration, so it can still be seen on the walls of old mansions. Nowadays, glass mosaic has become more affordable, but its price cannot be called low.
3. Smalt mosaic
Being a kind of glass mosaic, smalt has a more interesting appearance. Potassium salts in combination with other natural dyes endow this finishing material with an incredible variety of shades and color transitions. Even within the same batch, there are no two identical chips – they all differ slightly from each other in tone. In addition, being, in fact, an opaque material, smalt mosaic effectively absorbs and refracts light rays, creating the illusion of internal glow. This feature, as well as the amazing color variability of the material, allows you to create unique, never-repeating decorative panels.
4. Stone Mosaic
Mosaic made of natural stone has high strength and is practically not affected by time. Most often, travertine, marble, jasper, onyx, agate and other natural minerals are used for its production, which undergo grinding and polishing operations in production. High wear resistance makes it possible to use mosaic stone coverings for centuries, so it is not surprising that such a mosaic is used to decorate floors in the most passable places.
5. Metal mosaic
The mosaic made up of metal chips appeared in modern times. The caps attached to the rubber or rubber base are made mainly of steel, on the surface of which a coating of nickel, brass and bronze is sprayed. Manufacturers offer metal chips of a wide variety of shapes – from a traditional square or rectangle to arbitrary geometric shapes. The appearance of a metal mosaic depends only on the designer's imagination. Modern technologies make it possible to obtain a surface of any type, so in catalogs you can find a metal mosaic with a glossy or matte surface decorated with various notches and patterns. Most often, this type of finishing material is used to decorate interiors in the loft, hi-tech or techno style. The rather high price of a metal mosaic somewhat reduces its popularity. However, this material is not intended to create a background. Its purpose is to draw attention to certain areas and create an atmosphere of wealth and well–being. If you like a stylish, modern metal mosaic, then we recommend you to look into the collections of Chinese manufacturers. Today they offer a wide variety of models at relatively low prices.
Features of modern mosaics
Mosaic tile has a lot of advantages that have made it one of the leaders among materials for interior decoration. Finishing with this material should not be carried out according to the previous canons: when each element was individually selected and mounted on the wall. Such work is monotonous, tedious and lengthy. A modern mosaic ceramic tile is a canvas made of fiberglass or paper, on which individual parts are already glued.
That's why it has the following advantages
Beautiful appearance of the material. If the installation is done correctly, then the "wow effect" is guaranteed.
Easy installation. Despite the fact that the size of the mosaic tile is small, it is formed into large sections, which are convenient to work with, as with ceramic tiles.
Ease of care. The material is not afraid of moisture and detergents. It can be used for kitchen, bathroom.
The products are not afraid of temperature changes.
Cutting is performed with a conventional mounting knife. Unlike the same ceramic tile, the process is much simpler, faster and does not require skills and expensive tools.
Ecological cleanliness. The material is 100% safe for people.
Long service life.
High strength. The elements have a small surface area. This means that they can withstand a heavy load without damage.