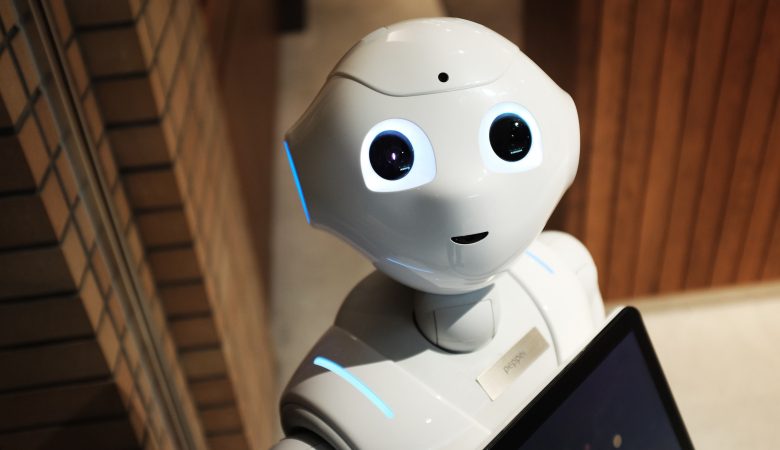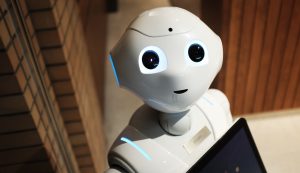 Smart robot is a type of robot that incorporates advanced artificial intelligence technologies, including machine learning, computer vision, and natural language processing, to interact with the environment and carry out various tasks autonomously. Smart robots are designed to be autonomous and operate in a wide range of settings, from industrial manufacturing to healthcare and personal assistance.
Some key features of smart robots include the ability to learn from their interactions with the environment and humans, adapt to changing conditions, and communicate with other robots and humans. They may incorporate technologies such as artificial intelligence, machine learning, natural language processing, and computer vision to achieve these capabilities.
Smart robots can be found in a wide range of applications, including manufacturing, healthcare, transportation, and entertainment. In manufacturing, they can be used to automate repetitive tasks such as assembly, welding, and packaging. In healthcare, they can assist in patient care, including monitoring vital signs, dispensing medication, and providing physical therapy. In transportation, smart robots can be used for logistics and delivery, while in entertainment, they can be used to provide interactive experiences for consumers.
Overall, smart robots have the potential to increase efficiency, productivity, and safety in various industries, and continue to evolve and improve with advancements in technology.
Best Smart Robot Company In China
1. SOFTBANK ROBOTICS CHINA CORP.
---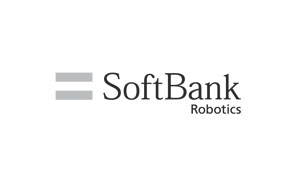 SOFTBANK ROBOTICS CHINA CORP. is a company integrating artificial intelligence robot technology development and product sales, focusing on the field of artificial intelligence robots, committed to integrating the global AI industry, exploring robotics solutions & development of AI edu.
As a global leader in robot solutions, SoftBank Robotics manufacturers have always taken technological innovation as its own responsibility, and continues to lead the revolution in the robot industry. Softbank Robotics has more than 500 employees in Paris, Tokyo, San Francisco, Boston and Shanghai. The company adheres to the concept of creating technological innovation for human happiness and delivers excellent robot solutions for all walks of life. At present, the products and services of Softbank robots have been successfully introduced into various industries such as retail, tourism, health care, government services, finance and education.
As a leader in robotics, Softbank Robotics manufacturers are driven by a unique "peoplefirst" approach to designing and developing robots that empower and benefit humanity. We relentlessly pursue the creation of everyday robots that assist people, making their lives easier, safer, and more connected.
Main Products: Smart Robots, Humanoid Robot, Cleaning & Disinfection Robot, Smart Robot Toys, Programmable Robot
Advantages: Softbank Robotics is a robot integrator. We create new value through robots from different countries by leveraging all the knowledge and data we have built up as the global industry frontrunner.
2. Shenzhen Reeman Intelligent Equipment Co., Ltd.
---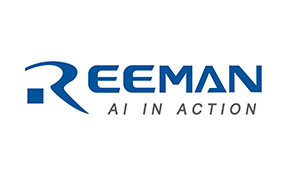 Shenzhen Reeman Intelligent Equipment Co.,ltd was founded in 2015. It is a national high-tech enterprise which focusing on robotic platform technology and autonomous driving technology. As the professional robot manufactrurer in China, Reeman Robot has more than 2,000 square meters of modern office space, a professional, solid and energetic technology research and development team, a management team with modern management awareness, and a professional marketing team. Reeman Robot has been focusing on the intelligent robot industry and delve into technology and products in the field of artificial intelligence. At present, it has 54 patents, 20 software copyrights, various product qualifications, testing and certification. Reeman Robot Company always been adhering to the goal of "realizing the commercial success of robots in various fields around the world", and is committed to continuously promoting the huge changes in the commercialization of the robotics industry and creating more and more practical value for users around the world.
Reeman Robot always adhere to Research and Development-oriented and innovation-driven, Through years of technical accumulation, we have fully mastered the core technology of robots. At present,Reeman Robot factory has successfully produced a series of robot products such as commercial service robots, delivery robot,disinfection robot and robot chassis.As the technological pioneer and leader of the new generation of intelligent robots in China. Reeman Robot Company always adheres to the user-centered and continues to win the favor of global users with high-standard, high-performance and cost effective. and Continuously develop reliable commercial robots to improve customer service efficiency and level.
Main Products: Smart Robot, Disinfection Robot, Delivery Robot, Clean Robot, Solar Panel Clean Robot, Toy Robot, Inspection Robot, Robotic Arm
Advantages: Reeman Robot Company has a complete technology development platform and R&D team. Reeman Robot's products cover multiple product lines such as commercial service, disinfection, cleaning, meal delivery, and chassis to meet the application needs of diverse places. With years of practical experience in R&D and production, Reeman Robot can provide customers with more intimate and precise product OEM&ODM and customized services.
3. Guangzhou Inbot Technology Ltd.
---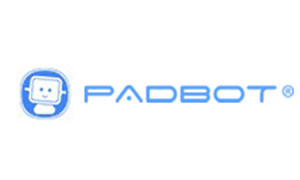 Guangzhou Inbot Technology Ltd. was established in 2013, mainly engaged in telepresence robots, our products are sold to North America, Europe and other parts of the world. Chinese robot manufacturers – Padbot is a national high-tech enterprise mainly focused on R&D and production of commercial service robots. With years of real life software development, hardware design and mechanical engineering, Padbot Robot Company believes our expertise will bring you the best telepresence robot possible.
Padbot Robot Company obtains patents in core technology of robot. We overcome difficulties like interactive communication, face recognition, auto navigation and intelligent movement, successfully realize using robots in reception, navigation, delivery and security services.
Now, our own brand PadBot has been sold worldwide, with distributors in America, Europe, Asia, etc. And we are attracting more customers' attention.
Padbot Robot is one of the famous robot maker of China, our products enjoy high reputation and wide influence in the domestic and overseas markets. It occupies most of the consumption market with its high product quality and sincere service. Its domestic market share maintains the lead in the same industry for 10 years and its output and sales volume rank first.
Main Products: Smart Robot, Business Robot, Commercial Robot, Telepresence Robot, Security Robot
Advantages: As a professional Chinese robot manufacturersrobot manufacturer, Padbot Robot Company has 10 years of experience in manufacturing commercial service robots, and can provide customers with ODM and OEM services with strong productivity and competitive prices. Padbot Robot's products have obtained CE, MSDS, RoHS, FCC and other international certifications.
4. Ubtech Robotics Corp Ltd.
---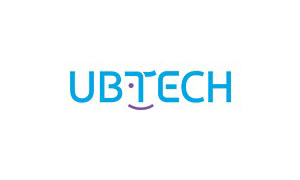 Founded in March 2012, Ubtech Robotics Corp Ltd. is a world-leading high-tech innovative enterprise integrating R&D, manufacturing and sales of artificial intelligence and humanoid robots. Adhering to the mission of "letting intelligent robots into thousands of households and making human life more convenient, intelligent, and humane", UBTECH's self-developed artificial intelligence algorithm has become the "brain" of robots, and at the same time realizes The large-scale mass production of robot servo drives has given the robot flexible movement "joints and torso".
Ubtech Robot Company focuses on the application-oriented research and development, forward-looking research and development and commercialization of artificial intelligence and robot core technologies. The layout includes high-performance servo drives, mechanical transmission, motion planning and control, computer vision and perception, intelligent voice interaction, SLAM and navigation, Human-computer interaction and hand-eye coordination and other core technologies, launched the robot operating system application framework ROSA.
On this basis, a series of products such as commercial service robots and personal/household service robots have been launched. At the same time, it provides industry solutions such as artificial intelligence education, smart logistics, smart health care, smart epidemic prevention, commercial services, and smart inspection.
With intelligent robots as the carrier and artificial intelligence technology as the core, Ubtech Robot Manufacturer creates an intelligent service ecosystem of "hardware + software + service + content", provides one-stop services for customers from all walks of life, and is committed to solving major social problems and meet major social needs.
Main Products: Smart Robot, JIMUGO Toy Robots, Service Robots, Humanoid Robots, Educational Robots
Advantages: Established in March 2012, Ubtech Robot Company is a global leader in AI and robotics, with leading innovations including proprietary AI algorithms and ability to mass produce servo actuators, committed to building an ecosystem of "hardware+software+service+content".
5. Guangzhou Aobo Robot Technology Co., Ltd.
---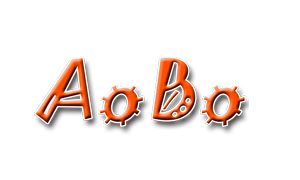 Aobo Robot Company is an OEM & ODM smart robot manufacturer with a professional R&D team, production team, sales team and after-sales team, with 10 years of manufacturing experience in the robot industry. Aobo robot company is the pioneer of commercial service robots in China, with the mission of "creating a smart life", is a high-tech enterprise specialized in service robots with independent intellectual property and core technology.
As the professional robot manufacturer, Aobo robot has developed products such as the dining robot, the welcome robot, the marketing robot, the advertising robot, the display robot, the educational robot and other products, which can be 4S for catering, real estate, schools, banks, government affairs, hotels, airports, cinemas, supermarkets, hospitals, families, and cars Provide integrated solutions for intelligent service robots in service areas such as stores, shopping centers, and offices.
Main Products: Smart Robots, Service Robots, Humanoid Robots, Delivery Robots, Disinfection Robots
Advantages: Aobo robot manufacturer obtained the national high-tech enterprise certificate in 2016, has independent intellectual property rights and core technologies, and has obtained 108 national patents. Through strategic cooperation with top international technical institutions, it has accumulated a considerable technical foundation for the development of commercial service robots.
6. Suzhou Pangolin Robot Corp., Ltd
---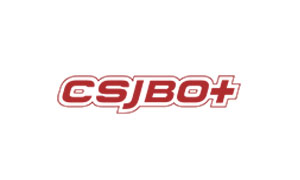 Founded in 2006, Suzhou Pangolin Robot Co., Ltd.(Csjbot) is a well-known manufacturer of commercial intelligent robots in China, focusing on the R&D, production and sales of commercial intelligent service robots. Over past decades, PangolinRobot has been in depth into business robotics creating much moreprofessional convenient service for banking, hospitality, retailing, catering anoother business scenarios.
As a leading robot manufacturer in China, Csjbot Robot has more than 100 independent patent intellectual property rights and masters core technologies such as Robot Chassis, Algorithms, and Deep learning. Pangolin robot has 3 main products series:Reception robots, Delivery robots and Disinfection Robots. Main functions: restaurant delivery, hotel delivery, building delivery, hospital delivery, reception explanation, product promotion, disinfection. Csjbot Robot products are mainly used in nine areas: catering services, hotel services, new retail, government services, education services, medical services, public services, financial services, exhibition halls and other scenarios.
Main Products: Smart Robot, Reception Robot, Delivery Robot, Disinfection Robot, Vacuum Cleaner Robot
Advantages: Pangolin robot is one of the largest service robot manufacturers in China. The products have been certified by the European Union CE, American FCC, Japan Telec and other professional certifications.Pangolin robot exported to 65 countries and regions, offering more than 6000 well-known customers services worldwide, and leading global sales.
7. Shenzhen Uwant Technology Co., Ltd.
---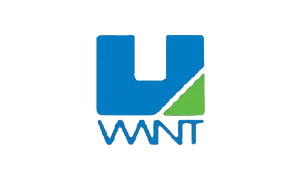 UWANT Robot Company which established in 2014, is a professional smart robot company, specializing in the research and development, production, sales and service of automatic guided vehicles (AGV), logistics vehicles, unmanned chassis, intelligent mopeds, smart robots and related products. It is a high-tech enterprise of rapid growth and steady development.
With the development of automation and the country's more attention to the manufacturing industry, internet of things and robot technology, the company has quickly entered the smart robot industry focusing on AGV and motion platform with a keen sense of smell and awareness since 2014. Uwant Robot Company has made a great deal of achievements in the industry so far and obtained the title of high and new tech enterprises and a number of technical patents. Welcome to inquire about wholesale intelligent robot price, we are the best choice of smart robot company.
Main Products: Smart Robot, Restaurant Robot, Clean Robot, Agv Robot, Robot Arm, Photo Tooth, Golf Carts
Advantages: Uwant Robot company has a group of advanced R&D team, until now, the company has gained several patents and obtained the title of high and new tech enterprises in 2017.
8. Guangzhou Emulation Robot Co., Ltd.
---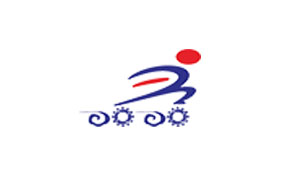 Emulation Robot is a young and innovative company established in early 2020 and is a high-tech company specializing in the R&D, production and sales of smart robots, intelligent simulation robots, bionic robots, AOI IoT, and intelligent equipment. The product series include meal delivery robots, disinfection robots, welcome robots, explanation robots, logistics robots, etc. And Emulation Robot products are widely used in hotels, shopping malls, restaurants and other occasions, and are suitable for transmission, disinfection, welcome, indoor mobile explanation, etiquette and other occasions.
Emulation Robot company team has senior industry experts and many technical personnel with IT industry background and education background. It has a complete technology development system and strong innovation ability; independent research and development is the core ability for us to become a leader in the industry. The company has more than 10 national invention patents, utility model patents and appearance patents. With the improvement of various aspects of strength, Emulation robot manufacturer will create a vast space in industrial robots, service robots, and domestic robots, especially in the humanoid robots to create more distinctive products.
Main Products: Smart Robots, Intelligent Simulation Robots, Bionic Robots, Aoi Iot, And Intelligent Equipment
Advantages: The company's existing business area is ower 2000 square meters, equipped with a series ofadvanced special production cquipment and sophisticated tesling cquipment, and has a supcriorolTice cnvironment and experimemtal site to fully guarantec product quality.
9. Beijing Robint Technology Co. Ltd.
---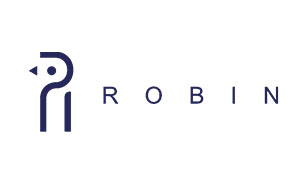 Robint Robot is a high-tech smart robot manufacturer in China, focusing on the R&D, design, production and sales of artificial intelligence robots. Led by a national Distinguished Professors and underpinned by a strong R&D team with PhDs and master's degrees, the company is dedicated to realizing AI into every household via service robots. Combined with the efficient and convenient one-stop multi-functional services and the company's first-ever smart robot-group collaboration technology, the Robint smart service robot maximizes the cost-effectiveness while offering the optimal experiences to users.
As the leading smart robot manufacturers, Robint's products range from commercial delivery, medical delivery, industrial delivery and food delivery to disinfection, family health management, mobility care and so on, and are applicable to commercial, industrial and household scenarios, including hotels, restaurants, apartments, hospitals, airports, supermarkets, factories.
Main Products: Smart Delivery robot, Walking-aid robot, Reception robot, Hotel delivery robot, Food delivery robot, Disinfection robot
Advantages: The company has passed a number of national certifications and has three core technologies and more than 100 invention patents, forming an industry technology "base". Robint intelligent service robots can meet multiple scenarios and diverse service needs.
10. Beijing Orion Star Technology Co., Ltd.
---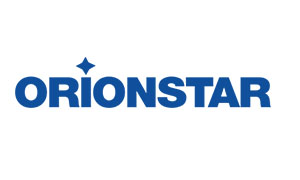 ORION STAR is a leading global smart service robot solution company founded in September 2016. It employs self-developed, full-chain artificial intelligence technologies such as voice interaction, and visual navigation and integrates unique product development and technical application capabilities. OrionStar is committed to creating the next generation of revolutionary products based on artificial intelligence technology, so that people can be released from repeated physical workload, making human work and life more intelligent and interesting, and making society and the world better with technology.
ORION STAR has released Orionstar AI Greeting Robot, AI Robot Greeting Mini , Lucki, and Robot Coffee Master on the basis of its robotic arm platform. It has established the OrionOS, an open platform for Orion robots, and is driven to use AI technology to empower more people with really useful robots. Orionstar's mission is to create an intelligent robot that is well-suited for use in a variety of scenarios, particularly in restaurants. Simple, efficient, safe and reliable.
Main Products: Smart Reception Robot, Smart Delivery Robot, Top Picks
Advantages: Orion Star is a professional manufacturer of smart robots, we have obtained more than 300 independent patents and provide deep customization intelligent robot services for products.