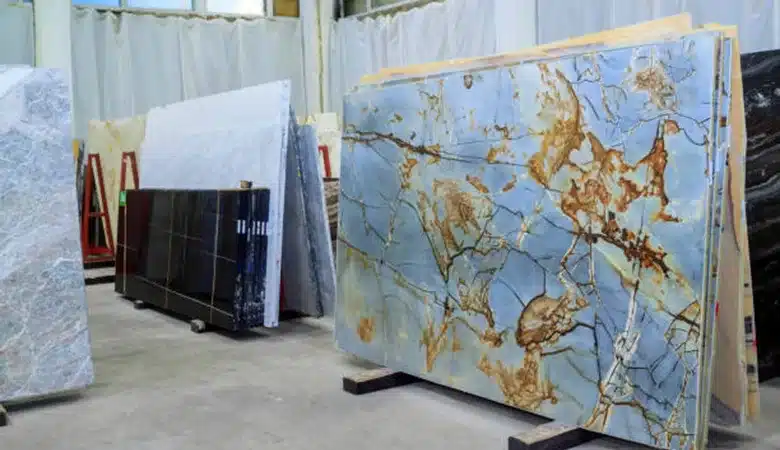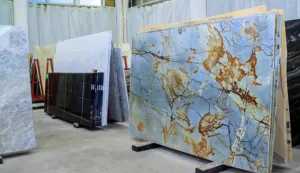 Granite is a common igneous rock formed by the slow crystallization of molten magma deep in the Earth's crust. Widely used in countertops, flooring, building facades, monuments and memorials, landscaping, maintenance and other applications due to its strength, durability and aesthetic appeal. Its wide range of applications and timeless appeal make it a popular choice in the construction and design industries. Overall, granite is a versatile and durable rock that has been valued throughout history for its beauty and strength.
China has been the world's largest natural granite manufacturer and exporter for the past 10 years. Due to the vigorous development of the real estate industry, more and more high-quality granite materials have been found all over China. Granite suppliers play a crucial role in the distribution and supply of granite products to various industries and customers. With thousands of granite suppliers in China, it's important for you to know what you need to know to choose the right granite supplier, make connections, choose the right material, make samples, and more. If you are planning to buy granite from China, China Brands can help you in finding the best natural granite suppliers in the Chinese market. Here we recommend the top 10 granite manufacturers in China.
Best Granite Suppliers In China
1. Xiamen Co Shine Import & Export Co., Ltd.
---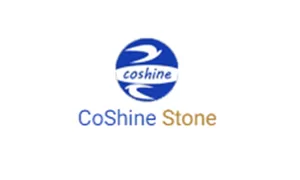 Coshine stone is China granite suppliers and quartz surfacing manufacturer. We are one of the largest artificial stone suppliers in China, wholesale more than 300 kinds of granite, marble, agate, luxury stone and synthetic quartz.
Since 1996, Coshine stone company has concentrated on providing all varieties of stone goods for several projects, including luxury hotels, office buildings, villas, and condominiums. Our full service includes providing construction drawings, strict product quality inspection, installation instructions and good after-sales service, in addition to suggesting suitable stone to meet the needs of the project. CoShine Stone is one of the top stone factories in China and can help you find the ideal stone solution for any project or wholesale need you may have.
Main Products: Granite, Artificial Quartz Stone, Marble, Onyx Agate, Limestone
Advantage: As a professional granite supplier in China, we have more than 25 years of expertise and can bulk ship various granite products to various countries.
2. Xiamen Longtops Trading Co.,Ltd.
---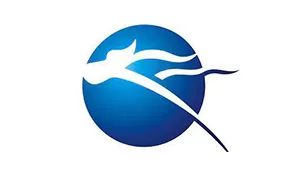 Longtops Stone was established in 1998, which is a large-scale comprehensive enterprise developing in high-quality and professional-service for Chinese granite and Chinese marble. It covers business in mining exploitation, stone processing and selling, project decoration and stone application.
Since year 2005, Longtops had supplied a vast array of projects both exterior to interior from residential to commercial including units, hotels, shopping center, university, train station and airport in local and overseas market. As a professional Chinese granite supplier & marble company, Longtops granite and marble products meet the needs of customers and are welcomed by customers all over the world. We process the shapes and sizes they need according to the CAD drawings of customers' projects. There are many kinds of stone in China, and we always strive to satisfy every customer with our strong service ability, competitive price, high-quality products and punctual delivery.
Main Products: Stone Granite, Marble
Advantage: Longtops is a leading supplier of granite and marble in China. Our China factory produces a wide range of slabs, countertops, tiles, quarries, blocks, kitchen backsplashes and mosaics.
3. Xiamen Paia Import & Export Co., Ltd.
---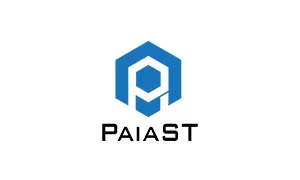 Paia Stone is a China leading natural stone supplier, specialized in stone products and ceramic tiles for years. We are importing various of natural stone blocks such as granite, marble, limestone, onyx, travertine, slate, quartzs and other materials in more than 200 different colors from all over the world, we also work with domestic natural stone quarries.
As a professional China stone manufacturer, Paia Stone company is always able to provide you with a wide range of stone materials including Granite, Marble, Slate, Sandstone, Basalt, Bluestone, Artificial Stone, Ceramic Tile, and other. We meet the numerous needs of our customers with high quality stone for various applications such as slabs, tiles, countertops, paving stones, skirting boards and more. Paia Stone is very professional in different kinds of natural stone decorated projects, have been working with contractors, distributors, builders.
Main Products: Granite, Marble, Mosaic, Exotic Stone, Limestone
Advantage: With many years of experience in the stone field, PAIA Stone is in good connect with almost of all kinds of the most in-demand natural stone resources, with big quantity and fast delivery.
4. Xiamen Xinzhenxuan Stone Co., Ltd.
---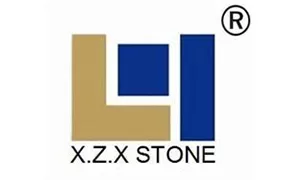 Xinzhenxuan Stone was established in 2012. After nearly ten years of rapid development, it has become a comprehensive large-scale industrial and trade enterprise integrated stone industry group integrating stone production and processing, import and export trade and modern logistics. As a leading stone supplier in China, we are committed to providing high quality products to our customers all over the world. The main markets include international markets such as the Middle East, Europe, America and Africa.
Through layers of control, to ensure the quality of products, the factory has passed ISO9001:2015, 2016 quality management system certification. Advanced equipment, exquisite technology, reasonable pricing, high-end quality, and passionate service, won the trust and support of the majority.
Main Products: Granite, Marble, Artificial marble, Quartz, Slate
Advantage: Xinzhenxuan Stone is one of the excellent importers and exporters of granite, marble, basalt and other stone products in China.
5. Xiamen Ally Stone Industrial Co., Ltd.
---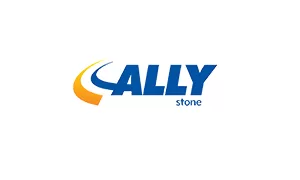 For nearly 28 years of experience in the stone business, Ally Stone has been manufacturing and supplying premium natural stone products in China. Ally started as a small business, and now it has grown to be one of the top stone suppliers in China with more than 2000 employees, focusing on the manufacture of all stone products for commercial and residential projects.
We are dedicating to provide a full collection of building materials. Ally imports and exports stone products from all over the world. Marble, granite, limestone, travertine, slate, sandstone, onyx, precious stone, natural quartzite, artificial quartz and marble, Nano crystallized glass, mosaics, quite a full collection of products are covered in the business scope. In order to achieve our vision and goal, we launched the collection of porcelain and cabinets in 2017.
As one of the biggest wholesalers in China, we have a good reputation which enables us to provide those products with high quality and competitive prices. Ally is devoted itself to partner with other big wholesalers together to increase the market share.
Main Products: Marble, Quartz, Granite, Stone Carvings and Sculptures, Tiles
Advantage: With one-stop procurement consulting services, Ally Stone also aims to be your best project partner in China.
6. Xiamen Kangsheng Stone Co.,Ltd
---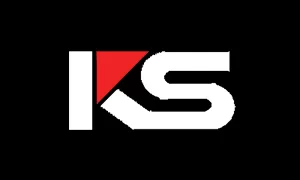 Since 2009, Kangsheng Stone is a professional natural granite manufactrurers in China. Our factory covers an area of more than 5000 square meters, equipped with advanced equipment, such as hacksaw machines, fully automatic polishing machines, infrared cutting machines and processing machines, with an annual production capacity of 300,000 square meters per month.
In the past 13 years, angsheng Stone has provided rich stone selections and best solutions in Saudi Arabia, Jordan, Kuwait, Bahrain, Oman, Yemen, the United States, Ecuador and other countries. Welcome to inquire about wholesale granite price, we are the best choice of granite manufactrurers.
Main Products: Granite, Marble, Quartz, Kerbstone, Paving Stone
Advantage: As a professional granite manufacturers in China, Kangsheng Stone carry out strict quality control in every process from material procurement, processing, testing to packaging.
7. Xiamen Perfect Stone Co., Ltd.
---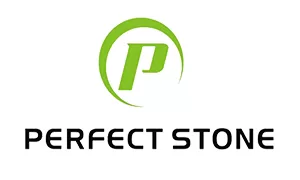 Established in 2003, Perfect Stone is a leading exporter and manufacturer of various natural stone products in Xiamen, China. Our factory has advanced processing facilities, professional workers and experienced quality inspectors, and we have implemented a comprehensive management and quality control system to meet industry standards and customer expectations.
As a professional stone manufacturer, Perfect Stone provides complete stone decoration solutions, from design, manufacture, transportation to installation, from factory directly to your site. And all our stone products are inspected piece by piece by experienced QC before packing. Call us and we will find a solution for any of your projects in China.
Main Products: Quartz, Marble, Granite, Slate
Advantage: Perfect stone company's staff with more than 20 years experience in stone field can provide professional design and feasible solutions according to your stone requirements.
8. Xiamen Shengtai Stone Co., Ltd.
---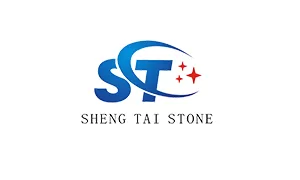 Shengtai Stone is a professional granite production company with a history of 25 years. The factory covers an area of more than 14,000 square meters, with an annual production capacity of 600,000 square meters, and has more than 300 experienced management and technical personnel. It offers the best quality products at the best prices guaranteed.
Shengtai Stone company has an experienced technical team and inspection team, specializing in large-scale stone projects, and providing high-quality blocks, slabs, ceramic tiles and other stone products according to the requirements of different customers.
We are very aware of the granite market in China,and ensure the price of our products is competitive. and we guarantee to handle the after-sales service of each order and ensure that customers can get their satisfactory answers here. So far, it has enjoyed a high reputation in many domestic engineering constructions, and its products are exported to Europe, North America, South America and Southeast Asia.
Main Products: Granite, Marble, Quartz, Artificial Stone
Advantage: Shengtai Stone manufactures, supplies and exports Tiles, Slabs, Paving Stones, Pattern Sets, Mosaics to Warehouse Contractors, Builders, Architects, Designers, Home Owners.
9. Xiamen Lotus East Import And Export Co., Ltd.
---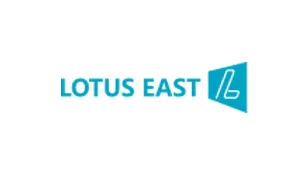 Founded in 2002, Lotus East Stone is a big stone product company integrating mining, processing and sale. Our business is mainly building auxiliary materials, stone products include agate, marble and granite slabs and sculptures. Our products are the best choice for five-star hotels, high-end villas, luxury furniture, bathroom decoration, and home improvement companies.
Utilize abundant mine resources, study market demand, establish a sound supply and demand system, make products meet market demand, and enhance product competitiveness. The company has established a good reputation in the industry with perfect management, excellent service and reasonable price. Lotus East Stone has developed rapidly together with our staff in the past 16 years. Looking forward to cooperating with you from all over the world.
Main Products: Granite, Onyx, Marble, Quartzite, Travertinet
Advantage: After decades of hard work, now we have made remarkable achievements and become one of the largest companies in the stone field in China.
10. Shenzhen Leeste Building Material Co., Ltd.
---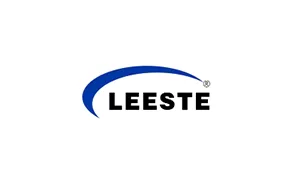 Established in 1998, Leeste is a professional and leading manufacturer and supplier of natural stone products including granite, marble, slate, sandstone and limestone from China and abroad. LEESTE offers you excellent quality, price, variety and service. LEESTE provides natural stone solutions to wholesalers, homeowners, designers, builders and trade professionals looking for natural stone tiles and slabs, countertops, mosaics, paving and more.
As one of the largest stone groups in the world, LEESTE can meet the needs of various projects for natural stone. LEESTE owns 20+ quarries around the world, exclusively distributes 100+ quarries in China, and trades with 200+ quarries around the world. LEESTE will be equipped with experienced and skilled technicians in every step of stone design, stone classification, stone processing, stone protection and stone installation guidance, and provide meticulous cooperation and considerate services. Welcome to contact us.
Main Products: Marble, Granite, Slate & Quartzite, Sandstone & Limestone, Artificial Stone
Advantage: LEESTE is one of the largest and most advanced stone processing enterprises in China, with more than 500 sets of key equipment from Italy, Germany, Japan, and China, which can provide one-stop natural stone solutions.