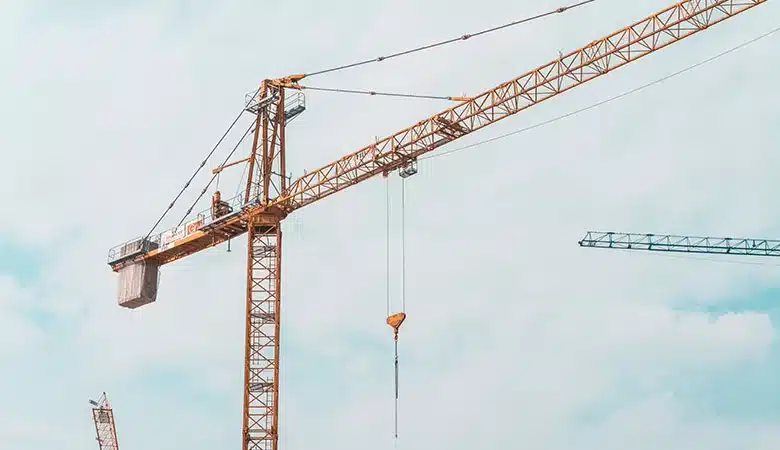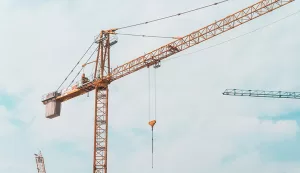 Crane refers to a multi-action hoisting machine that lifts vertically and carries heavy objects horizontally within a certain range. It consists of hoisting mechanism, operating mechanism, luffing mechanism, slewing mechanism, metal structure and other attachment . Cranes are commonly used to move a variety of materials, including steel, concrete, containers, machinery and other large items.
Crane types include mobile cranes, tower cranes, bridge cranes, crawler cranes, rough terrain cranes, telescopic cranes, floating cranes and more, each type is designed for a specific purpose and environment.
Global demand for cranes is growing exponentially as countries roll out costly infrastructure development programs to support rapid industrialization and urbanization. Chinese crane manufacturers have gained significant recognition and market share in the global crane industry. If you are looking to buy a crane, it is very important to choose a reliable and reputable manufacturer. In this article, we will discuss the top 10 crane manufacturers in China.
Best Crane Company In China
1. Xinxiang Weiying Machinery Co., Ltd.
---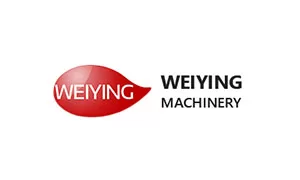 Weiying Machinery is a top crane manufacturers in China with 32 years of manufacturing experience and 11 years of export experience. We will continue to focus on the R&D and production of lifting equipment, innovate around customer needs, and provide customers with customized products, services and solutions.
As a professional crane manufacturer, Weiying Machinery has domestic leading steel pretreatment production lines, vertical machining centers, heat treatment CNC quenching machine tools, and so on. And independently developed the domestic leading double crane girder hydraulic assembly welding machine to meet the welding needs of crane girders of different heights. Strictly quality control system and three departments check before delivery make sure every product in high precision and good quality. Welcome to inquire about wholesale crane price, we are the best choice of crane manufacturer.
Main Products: Electric Hoist, Electric Winch, Gantry Crane, Bridge Crane, Ship Crane, Aerial Work Platform
Advantages: Weiying company have 32 years of manufacturing experience with leading technology.
2. Henan Nybon Machinery Co., Ltd.
---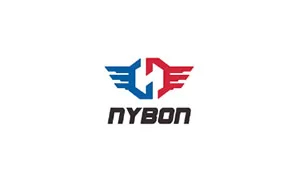 Nybon is a professional lifting equipment manufacturer in China, and our crane and winch products are operating effectively and safely throughout the world.
As the best lifting equipment supplier, Nybon has been providing high-quality, cost-effective lifting solutions for domestic and foreign markets. We design and manufacture a wide range of standardized and custom-engineered overhead cranes, gantry cranes, jib cranes and crane components as well as various kinds of winches for multiple industries.
By employing the latest technology and advanced processing facilities, Nybon is able to offer our customers the high quality products as well as the most competitive price. With our knowledge, products, services and solutions, we seek to maximize our positive contribution to our various stakeholders and the society around us.
Main Products: Crane, Winch
Advantages: Nybon Machinery has the experience, know-how, and resources to meet a variety of industry needs, and we are committed to providing the best customer service in the market.
3. Xinxiang Degong Machinery Co., Ltd
---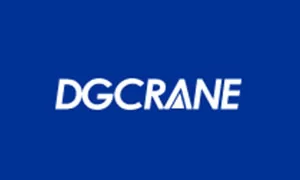 Dgcrane is a trusted crane manufacturer and exporter with more than 10 years experience of crane export. Since our establishment, we have provided customized solutions for crane design, production, packaging and shipping. Chinese crane manufacturers – Dgcrane can provide you with various optional functions according to the special lifting needs in your industry, such as electronic anti-sway, remote monitoring, lifting synchronization and other functions. In order to meet the high requirements of international customers, we have successfully developed new bridge cranes, new trolley systems, and new wire rope electric hoists.
As a leading crane manufacturers in China, Dgcrane' products are used in the following industries: steel industry precast concrete plants, waste-to-energy and biomass industries, paper industry, automobile industry, port machinery industry, manufacturing, power industry. Up to now, Dgcrane crane manufacturers have exported cranes to Russia, Uzbekistan, Philippines, Bangladesh, Australia, Qatar, Tanzania, Singapore, Saudi Arabia, Brazil, Nigeria and other countries.
Main Products: Overhead Crane, Gantry Cranes, Jib Cranes, FEM Standard Crane, Hoist, Winch Trolley, Light Cranes, Crane Parts
Advantages: Dgcrane is a top crane manufacturers in China, specialized in the crane design and manufacturing. And we have passed ISO 9001:2000, CE, SGS certification.
4. Henan Yuantai Crane Machinery Import & Export Co., Ltd.
---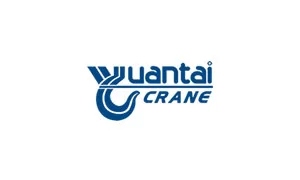 Yuantai Crane is a Chinese crane manufacturers, providing customers with the latest and sustainable customized crane manufacturing solutions. And our crane solutions have served over 150 countries all over the world, created immeasurable value for customers.
Yuantai Crane company has more than 300 employees, including 200 sales staff and 50 service personnel. Our customers are all over Southeast Asia, Russia, Eastern Europe, the Middle East, Africa and other regions, and our products are very popular among customers.
The company mainly produces gantry cranes, European-style bridges, European-style electric pulleys and other products. Yuantai Crane products are widely applicable to multiple fields such as steel, electric power, petrochemical industry, machine building, war industry, warehouse logistics and papermaking. As a top crane manufacturers in China, Yuantai Crane will provide you with the best design, and provide you with high-standard, tailor-made European-style cranes with efficient technical and economic indicators.
Main Products: Overhead Bridge Crane, Gantry Crane, Jib Crane, Electric Hoist
Advantages: Yuantai Crane are committed to become global expert of crane solution, providing customers with professional crane solutions, so that China's high-quality lifting equipment can serve the world.
5. Henan Dongqi Machinery Co., Ltd
---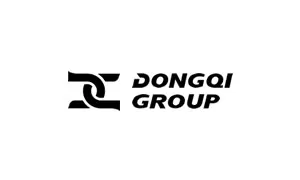 Dongqi is a best China crane manufacturers, specialized in supplying kinds of cranes, with rich technical experience for over 20 years. We have our own research and development laboratory, bringing innovations to the design and production of non-standard cranes, hoists and other lifting equipment to meet various material handling requirements in various industries. Dongqi Crane is committed to providing the suitable crane and hoist solution for clients and building a sustainable future by fostering a collaborative spirit that creates exceptional experiences.
Dongqi as a professional China crane manufacturers can supply you a series of products, such as, various kinds of cranes, hoists and other lifting equipment and spare parts. And our products are widely used in steel, electric power, petrochemical engineering, mechanical manufacture, military project, warehouse and logistics, paper manufacture, and vehicle manufacture, etc.
Main Products: Overhead Crane, Gantry Crane, Port Crane, Jib Crane, Electric Hoist, Crane Parts
Advantages: Dongqi is the expert on this crane industry solution since 1984. We provide suitable cranes and one-stop hoist solutions for all industries.
6. Tianjin Anson Crane Co., Ltd
---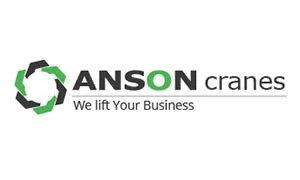 Tianjin Anson Crane Co., Ltd. is a professional crane manufacturers in China with more than 20 years of export experience of cranes. Anson has been in the field of manufacturing great cranes since 1995 and has earned a reputation from customers worldwide. Anson offers an array of varying services and gantry crane, jib crane, monorail crane, balance crane, single girder crane and double girder crane.
As a top crane companies, Anson has a wide range of cranes, and you can choose one according to your specific requirements. We also provide customized crane service for customers. We are committed to creating a positive, optimization and innovative environment for top cranes produce and development. As a professional crane exporter, Anson will take 10-15 days to deliver your crane after receiving your deposit.
Main Products: Gantry Crane, Floor Mounted Crane, Monorail Crane, Balance Crane
Advantages: With over 20 years' history and export experience, Anson knows everything about cranes. Anson crane factory has advanced facilities that meet international standards.
7. Henan Dowell Crane Co.,Ltd
---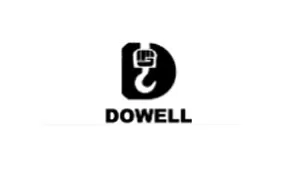 Established in 1955, Dowell Crane is a leading China crane manufacturers with 60 years of crane manufacturing experience. We provide a complete set of advanced lifting projects to a wide range of customers around the world. And our customers include processing industries, shipyards, ports and other industries.
After decades of unremitting efforts, Dowell crane company now covers an area of 180,000 square meters and has more than 380 sets of advanced equipment. The management staff reaches 860 people, and our workers have more than 10000 people. Serving more than 5,000 companies, the products sell well in more than 40 countries. Whatever your lifting needs, Dowell crane company is committed to providing you with lifting equipment and services to increase the efficiency and value of your business.
Main Products: Gantry Crane, Bridge Crane, Jib Crane, Crane Accessories
Advantages: Dowell crane manufacturers have already obtained the CCC、CE、BV、SGS、ISO OHSAS certification's and have won over 60 honors.
8. Nucleon Crane Group co., ltd.
---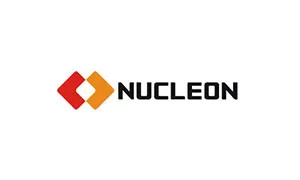 Nucleon is a ovrhead crane, gantry crane, coal series hoisting equipment, small light lifting equipment and other products of research and development, manufacture, installation, sales and service as one of the Sino-foreign joint ventures.
Nucleon crane factory has 1600 sets of international and domestic advanced production and testing equipment. It also has U-shaped chute traction equipment and the largest 100t lifting test platform in China, plasma cutting machine, CNC lathe, vertical machining center, CNC floor boring and milling machine, heavy gun gantry welding machine. This lays a solid foundation for manufacturing high-quality products. Nucleon's main products have been widely used in metallurgy, electric power, petrochemical, military industry, coal, aerospace, construction, railway and other pillar industries of the national economy. The products are exported to more than 108 countries and regions including Europe, Africa and Southeast Asia. Welcome to inquire about wholesale crane price, we are the best choice of crane manufacturers in China.
Main Products: Ovrhead Crane, Gantry Crane, Overhead Crane Parts
Advantages: Nucleon crane company was already awarded ISO9001 Certificate of Quality System, ISO14001 Environmental Management System andOHSAS18001 Occupation Health and Safety Management System Certification.
9.Weihua Cranes Machinery Co., Ltd.
---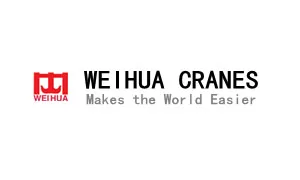 Weihua Cranes started in 1988 and is the largest professional crane manufacturer and service provider in the world. We can provide more than 200 types of 10 types of lifting equipment such as electric hoists, single/double girder bridge cranes, and gantry cranes.
Weihua cranes are widely used in machinery manufacturing, iron and steel metallurgy, mining and nuclear industry, water conservancy and hydropower, road and railway, electric power, automobile manufacturing, petrochemical, port logistics, shipbuilding and other material handling fields. The products are exported to more than 90 countries and regions including the United States, Britain, Russia, India, Brazil, Peru, South Africa, Mongolia, South Korea, Australia, Southeast Asia, and the Middle East, and enjoy a good reputation.
Weihua cranes manufacturer has a professional crane manufacturing team, which is committed to providing comprehensively optimized crane solutions and perfect services, and providing customers with first-class quality, safe and reliable products.
Main Products: Gantry Crane, Overhead Crane, Eot Crane, Electric Hoist, Frame Hoist, Goliath Crane
Advantages: Weihua Cranes Factory is one of the largest factories in the crane industry in the world. It has 1,700 sets of various manufacturing and testing equipment, with complete advanced production scale and production capacity.
10. Henan Seven Industry Co., Ltd
---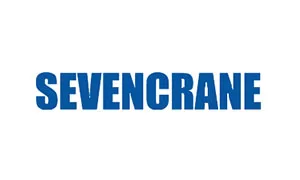 Established in 1988, Seven Crane is a China crane manufacturer with more than 30 years of experience in manufacturing various cranes. Seven Crane designs, manufactures, sells, installs and maintains cranes for a wide range of industries. Seven Crane products are widely used in machinery, metallurgy, electric power, railway, water conservancy, port, mine, coal, petroleum, chemical industry and other industries. As a leading crane manufacturers, Seven Crane also provides customers with crane solutions and material handling solutions. And our cranes have been exported to more than 60 countries and regions around the world.
In addition, Seven Crane is a leading crane manufacturers in China, specialized in the manufacture of port crane, tire crane, boat crane, workstation crane. Seven Crane promises to provide customers with housekeeping services at all stages, and fully consider the solutions for the whole process of crane procurement, production, transportation, installation and after-sales. We are willing to accept any inspection required by customers to guarantee perfect quality.
Main Products: Overhead Crane, Jib Crane, Gantry Crane, Kbk Crane, Winch, Hoist, Spider Crane, Crane Spare Parts
Advantages: As a long-term industrial crane supplier,Seven Crane has provided all customers with reliable machines and innovative solutions.