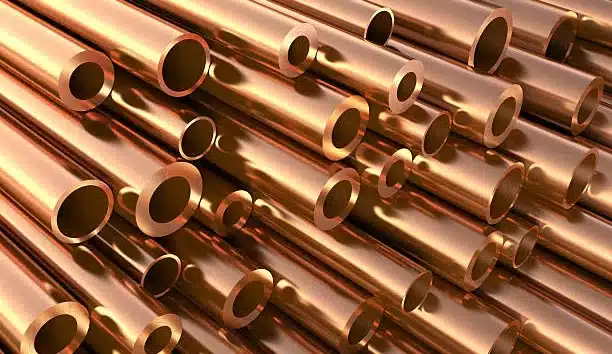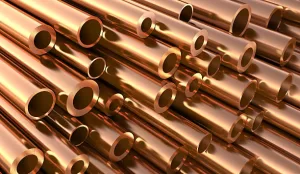 Copper is a highly valuable metal widely used in various industries due to its excellent electrical and thermal conductivity, ductility and corrosion resistance. It is used in electrical wiring, piping systems, electronics, building materials, transportation equipment and many other applications. Copper's unique combination of properties, versatility, and broad availability make it a key metal in various industries, essential for technological advancement and economic development. Therefore, there are numerous copper suppliers all over the world.
It is important to note that the copper industry is dynamic and the availability and importance of copper suppliers may change over time due to a variety of factors including mine production, market demand and industry consolidation.
China is the world's largest copper consumer, and its copper production will rank fourth in the world in 2022. In order to meet the copper demand of the construction and transportation industries, many copper manufacturers have also sprouted in China. In order to help you better source copper from China, we have listed the top 10 copper manufacturers in China for you.
Best Copper Manufacturers In China
1. Chinalco Luoyang Copper Processing Co., Ltd.
---
Since its establishment in 1954, CLCP has specialized in the production of copper and its alloys for more than 60 years, and is known as the cradle of copper processing in China.
CLCP is one of the China's professional manufacturers of semi-finished and special products in copper and copper alloys. The main products cover copper and its alloy sheets, strips, foils, rods, tubes&bars and aluminum ,magnesium alloy products, which are widely used in many industries like communication ,construction, aerospace, metallurgy, telecommunications, electric power etc. CLCP supplies copper materials throughout the world. Its non-ferrous metal products cover more than 100 alloy grades and ten thousands of varieties and specifications with an annual production capacity of 240,000 tons.
Our factory has the largest dual-purpose rolling mill in Asia, a world-class copper plate and strip production equipment system, a large-diameter copper and its alloy production line, and a domestically unique wrought magnesium plate and strip production line, with an annual output of 290,000 tons and a copper content of more than 99.99%, is a leading enterprise in domestic copper mine production capacity.
We also have a professional sales team of 80 people,
Can provide customers with timely and efficient marketing and after-sales service.
Main Products: Copper
Advantages: CLCP copper manufacturers have passed IS09001: 2008.ISO14001: 2004, OHSAS18001: 1999, G]B9001B: 2009 and other certifications.
2. Ningbo Jintian Copper (Group) Co., Ltd.
---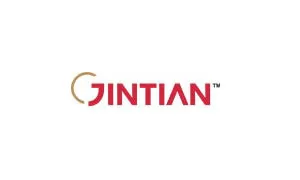 Founded in 1986, Jintian is a large copper suppliers in China. The company's main business areas include copper processing, high-tech materials and construction materials. Jintian Copper has more than 20 production and trading subsidiaries. The main products include but not limited to copper wire, copper rod, copper tube, copper strip, copper plate, enameled wire, valves and magnetic materials. And the output of each of our main products is in the forefront of the same industry.
As a professional copper supplier in China, Jintian's R&D work has been recognized nationwide and won several prestigious titles, including National Recognized Enterprise Technology Center, National Postdoctoral Workstation and National Recognized Laboratory. Jintian Copper fully implements lean management from production to quality control and equipment management.
Main Products: Copper Tube,Copper Fittings, Copper Plate & Sheet, Copper Strip & Roll, , Copper Wire, Copper Busbar
Advantages: Jintian Copper company has effectively reduced production costs and improved efficiency, enabling us to establish a leading position in the industry in terms of product quality, production costs, labor efficiency and added value.
3. Jiangsu Fuwei Technology Co., Ltd.
---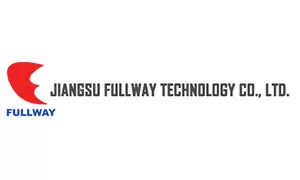 Established in 2004, Fullway is a national-level specialized enterprise specializing in the research, development, production and sales of two series of high-end copper-based new material products, including high-end electronic copper foil and high-precision copper belt. Its production and sales are among the top, and it enjoys a high reputation and influence in the industry.
The company is based in the field of copper-based new materials in the mid-to-high-end industrial chain, and its products are widely used in 5G, new energy, electronics, computers, communications, electric power, automobiles, railways, aerospace and other fields. Other areas. It is sold well to many well-known domestic enterprises and exported to more than 30 countries around the world. It has become an important supplier of copper-based materials for many large enterprises at home and abroad.
Main Products: Copper Tape, Copper Strip, Copper Tube
Advantages: Fullway has professional R&D team, and we can develop and produce products according to customer's drawings or samples.
4. Civen Metal Material (Shanghai) Co.,Ltd.
---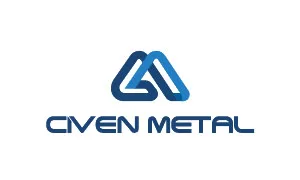 CIVEN Metal is a company specializing in the research, development, production and distribution of high-end metal materials. After decades of steady development, we mainly produce and sell copper foil, aluminum foil and other metal alloys in the form of foil, strip and sheet. CIVEN Metal's business covers major countries around the world, and its customers cover many fields such as military, medical, construction, automobile, energy, communication, electric power, electronic appliances and aerospace.
As a professional metal manufacturers in China, CIVEN Metal has the world's top production equipment and assembly lines, and have recruited a large number of professional and technical personnel and an excellent management team. From material selection, production, quality inspection, packaging and transportation, we comply with international processes and standards. CIVEN Metal also has independent research and development capabilities and can produce customized metal materials for customers.
In addition, CIVEN Metal is also equipped with world-leading monitoring and testing equipment to ensure the grade and quality of our products. Our products can completely replace similar products in the United States and Japan, and the cost performance is far superior to similar products. CIVEN Metal company makes full use of our geographical advantages, integrate global resources and explore global markets, striving to become a famous brand in the field of global metal materials and provide more famous large enterprises with better quality products and services.
Main Products: Copper Foils, Coil & Sheet
Advantages: CIVEN METAL was established in 1998, dedicated to the R&D, production and distribution of metal materials. And all the products we sell are certified.