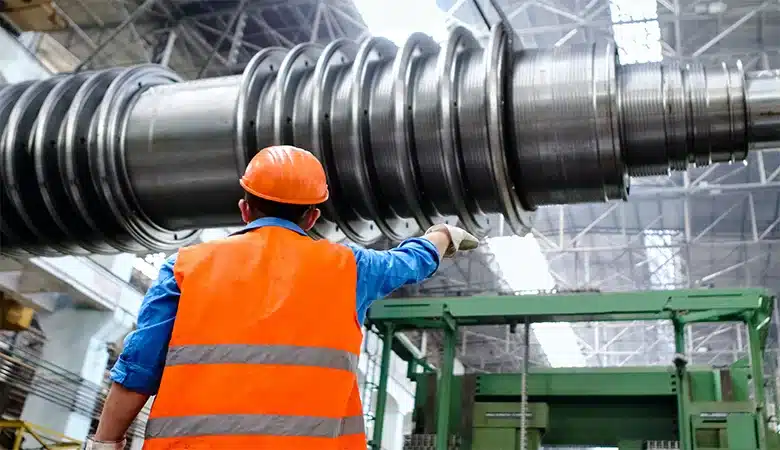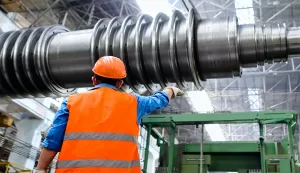 Pipes are complex technical structures. They are a complete pipeline system and are designed to transfer not only liquids but also gaseous, bulk substances over significant distances. Some types of pipes are designed to deliver solids over short distances within a single room or building. All pipes are complex systems with many pipes and connections. Pipes are economical because they make it cheaper to deliver materials over large distances.
The manufacture of pipes is regulated by strict standards, and all products are subjected to mandatory testing. Very high requirements are imposed on the production of pipes, considering the aggressive environment in the form of working liquids, gas. Therefore, pipes must be very strong, often thick-walled, and able to withstand high pressure gas or liquid media. Even so, many of these pipes run underwater or deep underground, which increases the risk of deformation due to deflection.
The main pipe manufacturers in the world are China, Russia, Japan, Korea and the United States. Pipes made in China have many advantages. Generally speaking, Chinese pipes are corrosion resistant, lightweight, easy to install and operate, undergo quality control, including ultrasonic testing and other advanced methods. And, of course, their low price and wide range of goods are attractive.
Pipes in China are made according to the wishes and requirements of the customer. There are many tests before shipment. Even in China, it is necessary to choose high-end pipe suppliers. This article recommends the top 10 pipe suppliers in China. You can choose with confidence whether you are buying or distributing.
Best Pipe Suppliers In China
1. Zhuji Fengfan Piping Co., Ltd
---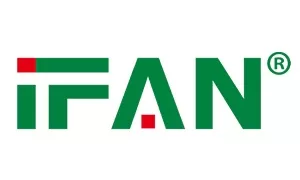 IFAN was founded in 1993, covers an area of 120,000 square meters and employs 610 people. We mainly design and manufacture all plumbing pipes and fittings, including PPR, PVC, CPVC, PPSU, HDPE, PEXA, PEXB, PERT pipes and fittings, brass fittings, brass ball valves, heating systems, gas systems, sanitary faucets and hoses. . The plant uses the best materials, automatic production lines and high-tech quality control machines to produce high-quality pipes and fittings. Most importantly, IFAN can guarantee that all pipes and fittings produced meet the requirements. As a manufacturer focused on providing our customers with high quality sanitary ware, we place great emphasis on obtaining certifications from the main industry bodies. As we produce new product lines, we ensure they meet industry standards to ensure an easy time to market.
Main Products: PVC Pipe, Brass Ball Valve, PPR Pipe Fitting, PVC Pipe Fitting, PPR Pipe
Advantages: IFAN Pipe is a professional pipe supplier with special quality control and regular testing to ensure that pipe products are SAI Global and ISO certified.
2. Tianjin THHY International Trade Co., Ltd
---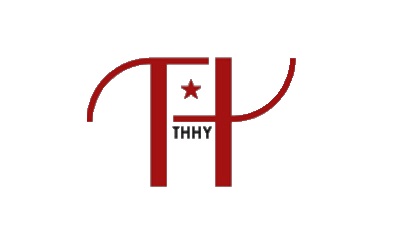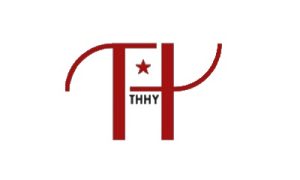 THHY is one of the largest steel sheet and steel pipe manufacturers on the Bohai Sea coast of China. The company covers an area of 100,000 square meters and has a factory building of 50,000 square meters. We are one of the important stainless steel pipe suppliers, alloy pipes and stainless steel pipes in China. We mainly supply stainless steel sheet, alloy sheet and liquid pipe, low pressure, medium pressure, high pressure boiler pipe, alloy pipe, stainless steel pipe. Thousands of specifications of molds and various steel materials are used in the chemical industry, machinery industry, construction, shipbuilding, oil industry and other fields. The aim of THHY is to provide high quality products and best services to meet the needs of domestic and overseas customers.
Main Products: Steel Sheet, Steel Pipe, Steel Coil, Copper Pipe, Aluminum Sheet
Advantages: THHY develops with more than 10,000 customers and partners. We have established long-term business relationships with Baosteel, Chengdu, Lubao, Angang, Hengyang, Baotou and other major manufacturers, providing seamless steel pipes and business development services.
3. Foshan Vinmay Stainless Steel Co., Ltd
---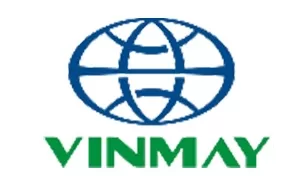 Vinmay is a large international company specializing in the production of stainless steel welded pipes and related accessories. With a factory building of 30,000 square meters and more than 60 continuous moulding lines, it offers a wide range of sizes from 6mm to 219mm in diameter and from 0.4mm to 6.0mm in thickness. Our annual design output is over 40,000 tons. Our products are manufactured in strict accordance with a number of international standards, including stainless steel welded pipes for decoration and mechanical construction, stainless steel welded pipes for boilers, heat exchangers and condensers, stainless steel welded sanitary pipes and stainless steel lightweight water pipes.
Main Products: Ornamental Stainless Steel Pipe, Stainless Steel Pipe for Heat Exchanger, Sanitary Stainless Steel Pipe, Light Gauge Stainless Steel Water Pipe, Stainless Steel Handrail Fittings
Advantages: As a quality and service oriented pipe supplier, Vinmay follows a strict quality management system and now exports more than 25,000 tons of welded stainless steel pipes annually, of which ASTM A554 pipes export volume ranks first in China.
4. Tianjin Jingtong Pipeline Technology Co., Ltd
---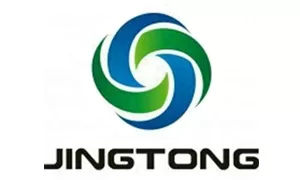 Jingtong Pipe is a large enterprise integrating research and development, production, marketing, logistics and transportation of new plastic pipe products. Founded in 2000, it covers an area of 50,000 square meters. The company has pipe extrusion production lines, injection molding machines and product testing equipment. We have excellent management, excellent raw materials and excellent craftsmanship. Our piping products are widely used in various utility, industrial, geothermal, heating, mining, livestock, agricultural and many other fields.
Main Products: PE Pipe/Fittings, PPR Pipe/Fittings, HDPE Double Wall Corrugated Pipe, PE-RT Pipe, UPVC Pipe/Fittings
Advantages: As one of the professional pipe suppliers in China, Jingtong Pipe has passed ISO9001:2008 quality management system certification and ISO14001:2004 environmental management system certification, and has been approved and registered by various provinces, municipalities and autonomous regions.
5. Wuxi Kuaifa Steel Pipe Manufacturing Co., Ltd
---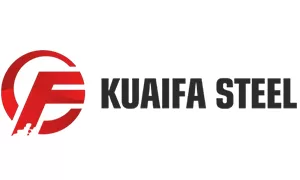 Kuaifa Steel Pipe is a large integrated steel company integrating production, processing, distribution and sales. Founded in 2008, the company is a leading enterprise in the domestic steel industry and a leading production support service company. The company has advanced production equipment, equipped with pushers, presses, large heat treatment furnaces, chamfering machines, sawing machines, large sandblasting machines and other key equipment and various testing instruments. Precision steel pipe, seamless steel pipe, steel coil, steel sheet, PPGI coil, galvanized coil, galvanized sheet, corrugated sheet, galvanized square tube, spring steel plate, color coated coil, H-beam, steel sheet pile, square tube, tens of products such as galvanized steel pipes, welded pipes, aluminum pipes, aluminum plates, aluminum coils and round steel, and hundreds of grades of steel. It has a complete industrial chain, such as material processing, parts and finished product production, and professional technical services.
Main Products: Stainless Steel Plate, Stainless Steel Tube, Stainless Steel Seamless Tube, Stainless Steel Coil, Stainless Steel Rod
Advantages: Kuaifa Steel Pipe Supplier has passed ISO9001 international quality management system certification and obtained 8 quality system certificates, including provincial enterprise credit certificate, quality service certificate and integrity control demonstration unit.
6. Shanghai Ruihe Enterprise Group Co., Ltd
---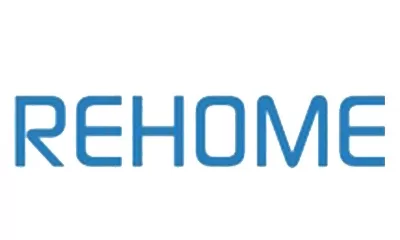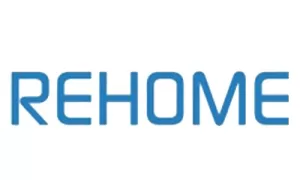 Ruihe is a renowned manufacturer of high-quality plastic pipes and fittings. It is a rapidly growing company specializing in the research and development, production, sales, and after-sales service of PPR, PVC, and HDPE pipes and fittings. The company has a team of highly skilled technical professionals and employs state-of-the-art computer-controlled pipe extrusion production lines and injection molding auxiliary equipment. The PP-R and HDPE pipes and fittings produced by the company have been certified by authoritative institutions and are widely distributed throughout the provinces and cities of China. In addition, our products are exported to many countries throughout Oceania, Asia, Africa, and Latin America, including Australia, New Zealand, Papua New Guinea, Thailand, the Philippines, Sri Lanka, Malaysia, Singapore, Kenya, Guinea, Togo, Chile, Brazil, and Peru.
Main Products: PPR Pipe, PPR Fitting, HDPE Pipe, HDPE Fitting, PVC Conduit Pipe and Fitting
Advantages: As a reliable pipe supplier and manufacturer, Ruihe has obtained ISO9001 Quality Management System, ISO14001 Environmental Management System and OHSAS 18001 Occupational Health and Safety Management System. In addition, products have passed SGS, CE certifications.
7. Tianjin Youfa International Trade Co., Ltd
---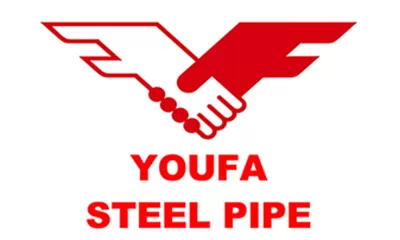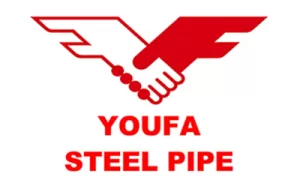 Youfa International is a large enterprise group integrating the production and sale of longitudinally welded pipes, hot-dipped galvanized steel pipes, square and rectangular steel pipes, hot-dip galvanized square and rectangular steel pipes and other products. The main products are pipes. Inside plastic composite steel pipes, coatings Composite steel pipe, spiral seam pipe, stainless steel pipe, retaining ring scaffolding, oil pipeline, fittings. Products are widely used in the transportation of oil and gas, low pressure liquid and mineral powder, as well as structural steel pipes and pile steel pipes in industrial and civil buildings. The company's products are sold all over the country and exported to more than 100 countries and regions such as North America, South America, Europe, Africa, Oceania, Middle East and Southeast Asia, enjoying a good reputation at home and abroad. We have established close cooperative relations with customers for a long time and won unanimous praise at home and abroad.
Main Products: Black And Galvanized Erw Steel Pipe, Black And Galvanized Square And Rectangular Steel Pipe, Spiral Steel Pipe, Scaffolding, Pipe Fitting
Advantages: As a pipe supplier for many years, Youfa International attaches great importance to product and service quality, has a standardized quality assurance system, and has obtained international quality management system certifications such as API 5L/5CT, ISO 9001, UL FM FPC and CE.
8. Shandong Haili Pipe Technology Co., Ltd
---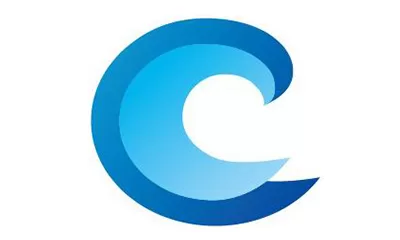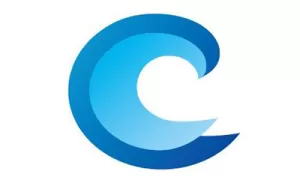 Haili Pipe is a professional manufacturer of HDPE pipes, PVC pipes, PP pipes, PERT pipes and double wall corrugated drainage pipes, and a pipe supplier with many years of experience. Haili Pipe is a comprehensive professional company engaged in research and development, production and sales of energy-saving, environmentally friendly, new high-quality underground pipelines and related products. Since its inception, in order to solve the problem of urban waterlogging and urban construction, it has adhered to a combination of independent innovation and technology adoption, and provided advanced solutions for integrated water supply and drainage networks. Covers collection, sewage discharge, water abstraction, water supply, reclaimed water reuse, industry and gas in the construction of public infrastructure in the rainwater field.
Main Products: HDPE Pipe, PVC Pipe, PPR Pipe, PERT Pipe, Double Wall Corrugated Drainage Pipe
Advantages: Haili Pipe has introduced dozens of advanced domestic and foreign production lines and equipment, has successfully passed ISO9001 quality management system certification, ISO14001 environmental management system certification and OHS18001 occupational health and safety management certification, and national special equipment manufacturing license (TS) certification.
9. Shandong Liaocheng Jinzheng Steel Pipe Co., Ltd
---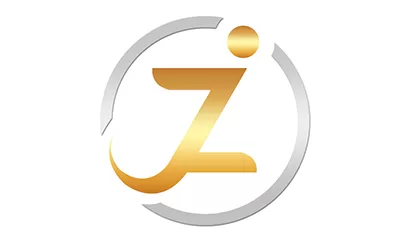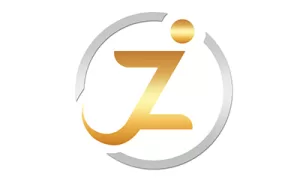 Jinzheng Steel Pipe is one of the leading steel pipe enterprises in Shandong China. The current investment assets are 1.02 billion yuan, covering an area of 180 mu, with 360 employees, including 4 senior domestic engineers and more than 30 technicians. There are 3 domestic advanced hot rolling production lines, the main production diameter is 38mm-426mm, the wall thickness is 4mm-60mm, and the length can reach 12m. Based on the sales of seamless steel pipes produced by the company, the company also acts as a variety of seamless steel pipes from Baosteel, Sinosteel, Henan Valin, Baotou Steel, Chengdu and other major domestic iron and steel enterprises. 5000 specifications 120mm.
Main Products: Steel Pipe
Advantages: Jinzheng Steel Pipe Supplier has a professional R&D team to provide 24-hour service. We guarantee priority quality and timely delivery.
10. Tianjin Credit Import And Export Trading Co., Ltd
---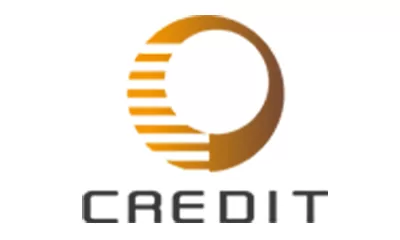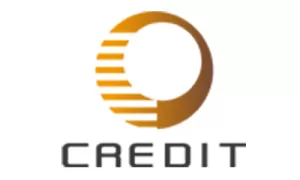 Credit Trading is a comprehensive metallurgical company integrating production, processing, warehousing, logistics and sales. Specializes in the production of a series of metal products, such as longitudinal seam steel pipes, galvanized pipes, square rectangular pipes, seamless steel pipes, spiral welded submerged arc pipes, and longitudinal welded submerged arc pipes. Products are widely used, and the main applications are: liquid transportation, oil transportation, natural gas transportation, industrial and civil construction, agriculture and transportation facilities, etc. It has 12 sets of advanced production, precision testing equipment and energy saving and environmental protection facilities. Products are exported to more than 70 countries and regions such as Southeast Asia, Central and South America, the Middle East and Africa, and supplied to construction projects in more than 50 countries.
Main Products: Galvanized Steel Pipe, ERW Steel Pipe, SSAW Steel Pipe, Seamless Steel Pipe, Square & Rectangular Pipe
Advantages: Credit Trading is a pipe supplier with many years of experience, with an annual output of more than 600,000 tons. Products have passed IS09001, API 5L, API 5CT, CE and other international quality system certifications.