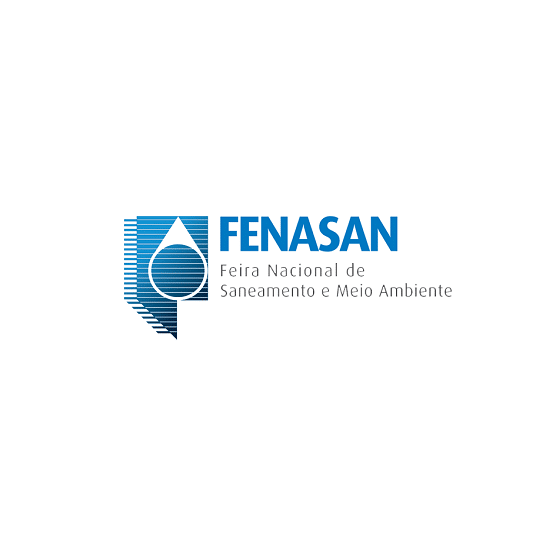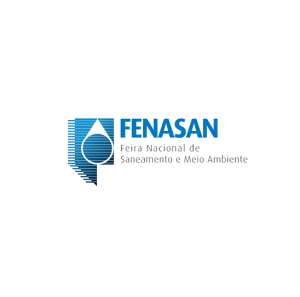 Exhibition time: 2023-10-03 ~ 10-05 Opening hours:09:00:00-18:00:00
Address: South America – Brazil Brazil São Paulo North Convention Center
Exhibition Industry: Water Treatment
Organizer: Brazilian Association of Sanitary and Environmental Engineering
Holding period: 1 year 1 session Exhibition area:18011.00㎡ Number of exhibitors:439 Number of visitors:17114
Exhibition Introduction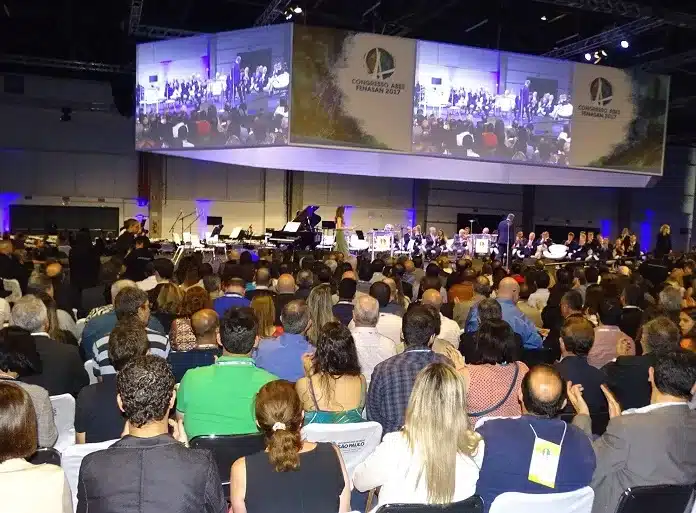 FENASAN is the most important water exhibition in Brazil and even in South America. It is a showcase for the latest water treatment and environmental protection products, as well as an opportunity to discuss technology and exchange industry information, while also promoting an international exchange of environmental protection industry.
FENASAN, the water treatment and environmental protection exhibition in São Paulo, Brazil, focuses on the cutting-edge products, technologies and services in various aspects of water treatment, such as water supply, wastewater treatment, water saving and storage, etc. It will also discuss the global water shortage, water pollution and other environmental protection topics, and is an important wind vane of the water treatment and environmental protection industry.
As one of the world's most important environmental protection exhibitions. FENASAN attracts professional exhibitors and visitors from all over the world to gather every year to discuss about water treatment and environmental protection, which is a valuable opportunity for industry exchange.
Scope Of Exhibits
Water treatment products:
water treatment, pumps, valves, pipes, seals, membrane technology and equipment, separation systems, filters, ultraviolet light, ozone products and technology, fillers, chemicals, water purifiers, water softeners, water production technology and equipment, pure water, distilled water, mineral water and other manufacturing technology and products, water purification technology and equipment, sewer inspection, cleaning, leak repair, operation equipment, process production water and rainwater Discharge, water and sewage treatment equipment, seawater, brackish water desalination technology and equipment, water treatment agents and water cleaning agents, disaster relief, mobile flood relief, flood control equipment, water disinfection and sterilization technology and equipment, water treatment automation and intelligent control technology, etc., all kinds of water extraction, drilling and well testing equipment, etc.
Waste treatment and resource recycling technology and equipment:
plastic, metal, paper recycling, rubber recycling and tire retreading, medical waste and chemical waste centralized disposal facilities, waste composting and fermentation, garbage bins, transport vehicles and car structures, transfer devices and transfer stations, etc.
Flue gas purification and air extraction equipment:
industrial dust removal equipment, technology, materials and their related accessories, desulfurization and ammonia removal equipment and technology, air purification, filtration materials, devices and pollution prevention, gas emission pollution detection equipment (analysis, measurement, monitoring), etc.; soil pollution and groundwater pollution treatment, road cleaning and maintenance vehicles and equipment, etc.
New energy technology and equipment:
bioenergy, wind energy, solar energy, waste fermentation, fuel cells, other renewable energy, etc.
Exhibition Hall Information
Sao Paulo North Convention Center, Brazil
Venue area: 75,758 square meters
Venue Address: South America – Brazil – Rua José Bernardo Pinto, 333 – Vila Guilherme, S?o Paulo – SP, 02055-000